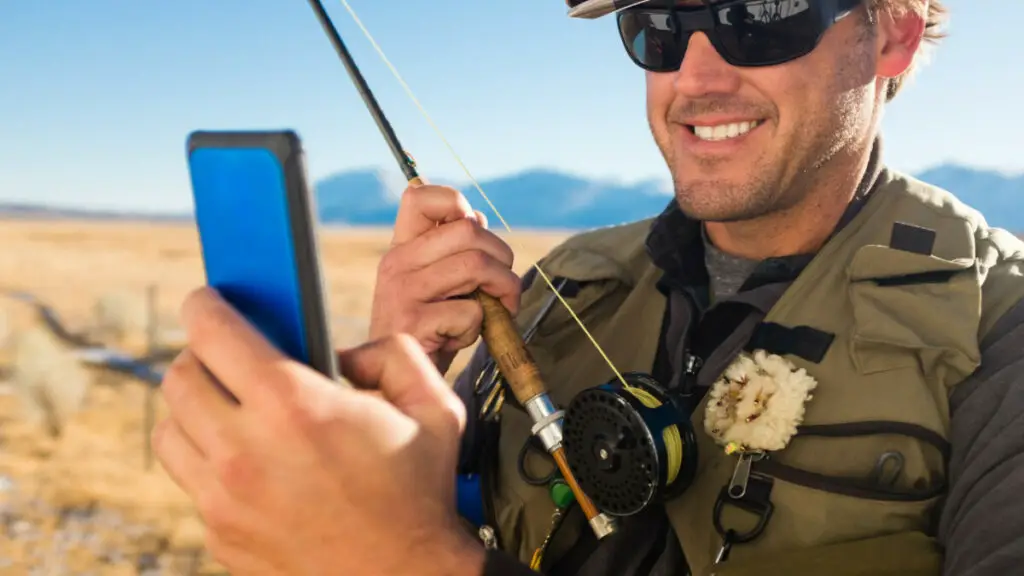 Smartphones have become an integral part of our lives. We always have them in our pockets or purses, and they have an increasingly wide range of uses: gaming, news, social media, and photography, to mention just a few.
Smartphones have also been integrated into the world of fishing.
The creation of wireless fish finders has incorporated the smartphone into the fishing tackle box.
Wireless fish finders have taken what used to be a complex hardwiring setup and transformed it into a portable application in your smartphone.
These fish finders connect to the phone through Bluetooth or Wi-Fi.
While fixed or hand-held fish finders are effective, their major downside is that the SONAR detector is connected to the hand-held device by a cord.
This makes it difficult to use the device in certain situations, such as shore fishing. For this reason, shore anglers have been left out of the fish-finding game for too long.
Wireless fish finders provide a solution to this predicament. They make it possible for anglers to find fish in different situations as they are portable and flexible.
They can be used on the shore, in the deep waters, during ice fishing, whether you have a boat or not. This is one of the major advantages wireless fish finders have over fixed finders.
How Do Wireless Fish Finders Work?
Wireless fish finders come with a ball that is cast into the water to collect and transmit data to the phone through wireless connectivity.
In most cases, you would need to get the app of the particular brand of the finder you are using then connect the transducer to your phone for readings.
The wireless fish finder works in much the same way as the fixed fish finder: it sends SONAR waves into the water, which are reflected to the transducer when they hit an object.
The transducer then transmits the information acquired back to the angler.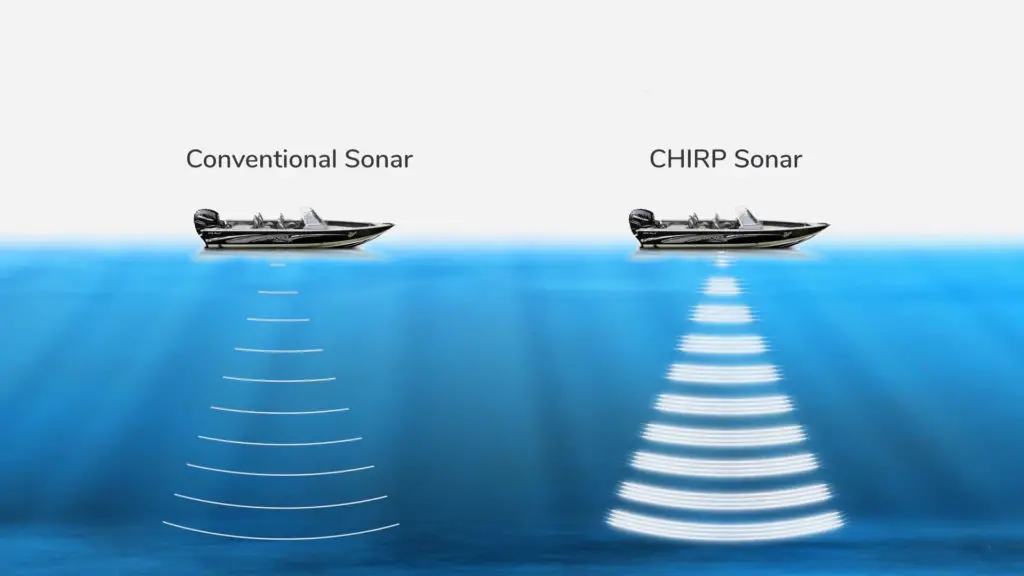 This information is transmitted through wireless signals to your screen. Wireless fish finders are instant and accurate. They are also very detailed.
Along with SONAR readings, wireless fish finders also transmit extra information such as the temperature of the water one is fishing on. It also maps contours in underwater structures.
Anglers can help other anglers find good fish by placing pins of good fishing locations on maps with photos of their catch.
Furthermore, these wireless fish finders can mark locations that have obstacles and save the GPS location so that you can avoid those spots the next time you go fishing.
Additionally, you will be able to read the information on the depth of water and various fish locations as provided by other anglers.
Since you are using your phone, you can also take photos of your catch and share them on various social media platforms on the spot.
Depending on the price and specifications, the gadget may have additional functions.
What Are the Upsides of Wireless Fish Finders for Smartphones?
The most outstanding pro of a wireless fish finder is its portability and flexibility. Wherever you can bring your phone, you can use this fish finder.
For that reason, it can be used in many fishing scenarios: ice fishing, shore fishing, deep-sea fishing, day fishing, night fishing, kayak fishing, boat fishing.
You can even use it to locate fish while onshore. Also, they work in both saltwater and freshwater.
With a wireless fish finder, you can fish from almost anything- whether it is a boat, a tube float, a pier, or even a riverbank.
Since the transducer is lightweight and attached to a floating device, you can make it float in whichever location you intend to fish without necessarily needing your boat.
Wireless fish finders are used in both android and iPhone smartphones. They come with free apps that you can download from either the Apple store or the play store, depending on the phone you are using.
As long as you know how to use a smartphone, you will be able to use this technology. For this reason, it is suitable for anglers of all skill levels, from beginners to seasoned ones.
Additionally, they come with LED lights which increase visibility while fishing during the night. Those with fish alarms alert you when you reach/ pass a place with good fish to catch.
 Once the transducer hits the water, it immediately sends SONAR readings to your device via Bluetooth or Wi-Fi connectivity. The process is so fast that you will be getting the readings in real-time.
Some come with all the bells and whistles you would expect in an app. These include a log of fish you have caught over time, a database on the different types of fish found in a location, and the bait that is most effective on that fish.
What Are the Advantages of Wireless Fish Finders Over Regular Fish Finders?
The installation of wireless fish finders is extremely easy: you only need to download the finder's free app and connect it via Bluetooth or Wi-Fi.
Regular fish finders require a lot of wiring and setting up and space in the boat for installation.
Most regular fishfinders only work effectively in deep waters because of their setup. Wireless fish finders, on the other hand, work on all depths of water, from shallow to deep, because of how portable they are.
Unlike regular fishfinders, wireless gadgets have the advantage of running on a smartphone connected to the internet- so they can provide a lot more data than a regular fish finder.
Wireless fish finders are inexpensive compared to fixed fish finders. This is because, for regular fish finders, the size of the display screen usually determines the price- the bigger the screen, the higher the cost.
Wireless transmitters rely on the screen of your mobile device, hence cutting costs.
What Are the Shortcomings of Wireless Fish Finders for Smartphones?
They require regular charging. Some of them do not hold charge long enough and may not sustain an angler for an eight-hour fishing trip, which can be quite inconvenient.
You would be required to have a USB charging port with you every time you go fishing, which means that you would also need a source of power.
Additionally, some wireless fish finders only work in shallow water. They are geared towards finding fish on the shores.
For instance, the Deeper is not well-suited for deep-sea fishing. If you take it out on a boat, it will only work effectively in shallow water. If you think about it, this is quite ironic for a device called the Deeper.
Not all smartphones are waterproof, so you have to be very careful when using them in water. They could get spoiled, and that would be the end of your wireless fish finding activity.
Most of the complaints about the Bluetooth-connected fish finder are that a phone's system updates interfere with the device's workings.
Thus, software updates are required every now and then to keep the product working efficiently.
Final Words
Wireless fish finders are accurate, convenient, and quick. They work in different depths, vessels, and water situations, that is, in freshwater and saltwater.
They are also adapted to fishing at night and ice fishing.
Wireless fish finders have many advantages over regular fish finders, as highlighted in this article. If you are an angler, skilled or unskilled, you should highly consider this technology.