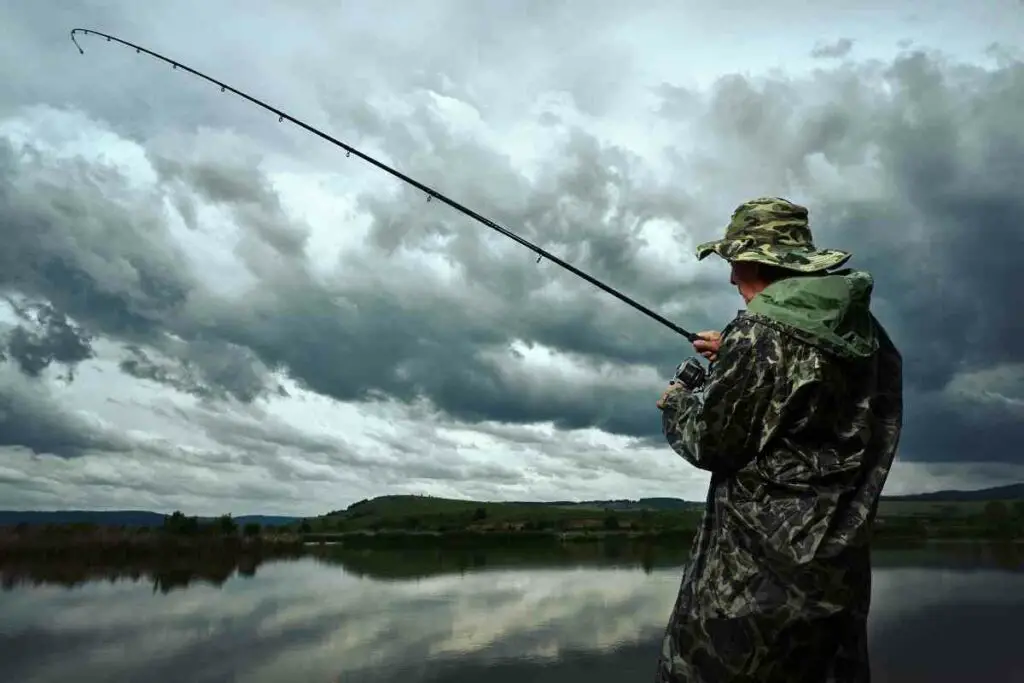 For anyone considering a new casting rod, you might have come across the Dobyns Fury.
If you're considering this rod, our Dobyns Fury Casting Fishing Rod Review will tell you all you need to know about this rod to help you make up your mind.
We'll also cover some common FAQs about the Dobyns Fury too.
A Little About the Dobyns Brand
Dobyns rods are named after Gary Dobyns who is a professional angler from the United States who is well-known in the fishing circuit, particularly in the west.
Dobyns has won Angler of the Year more than 25 times and also has 39 prize boats too.
He has competed in many championships and tournaments with many successful wins over the years.
Gary Dobyns set up his range of fishing rods after being unsatisfied with what was out there.
He has pushed the limits of rod-building techniques and sticks to his strict principles with minimal tolerances during manufacture.
This adherence to high standards is what has made the Dobyns brand go from strength to strength.  
The Dobyns Fury Series of Fishing Rod
As a series, Fury rods are strong, light, and sensitive.
They're also great value. These rods have features that all top anglers look for.
There are seventeen different rods in the series, and all are based on different techniques.
However, all Dobson Fury fishing rods have these great features:
Performance balanced
High modulus graphite blanks
Fuji reel seats
AA-grade high-density cork handles
High-density EVA butt
Kevlar wrapping
Dobyns Fury Casting Rods
There are six rods in the Dobyns Fury Casting range.
These range from 6'6" in length to 7'3" in length and have line weight capabilities of between 10 lbs and 20 lbs.
All have cork-split handles and they're all the same price. The difference between them comes with their action and applications.
For the purpose of this review, we'll look specifically at the Dobyns Fury FR 663C, which is a 6'6" rod with medium/heavy fast action.
Summary of the Dobyns Fury Main Features
Pros
Quality materials
Unique split-grip handle
Kevlar wrapping
Solid
Good value for money
Cons
Beginner anglers might find the sway difficult to control
Design
This well-designed casting rod looks and feels high quality from the moment it's in your hands.
You'll be hard-pressed to see any cosmetic cuts and the understated green logo and highlights set this apart as a professional rod with curb appeal.
Materials
This 6'6" casting rod is manufactured with strong, quality materials.
The main material is graphite, but it has a Kevlar wrapping. It has a unique split-grip handle comprising AA-grade high-density cork and EVA.
The Dobyns Fury also has a top-quality Fuji reel seat as Dobyns himself believes a quality reel seat is essential for the longevity of a casting rod.
Action and Power
This 6'6" Dobyns Fury has both fast action and incredible power.
This rod needs lots of pressure for it to bend and its turning speed is fast, making the whole fishing experience great.
Sensitivity
Lots of angles believe that the sensitivity of a rod is reflected in its price.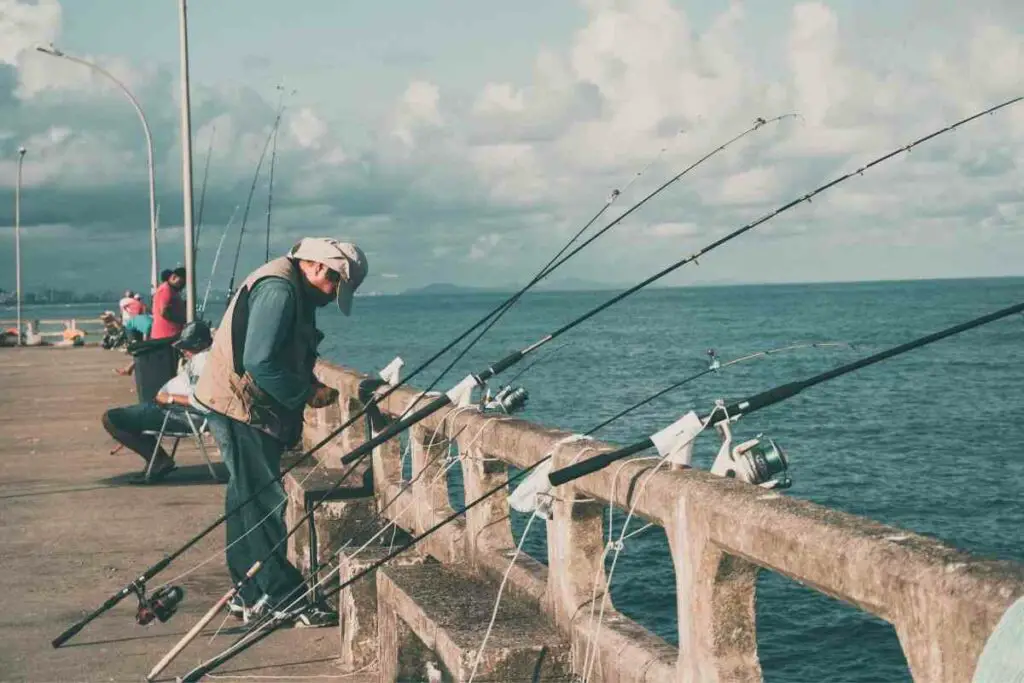 Many are conditioned to think that if a rod is more expensive, it is more sensitive.
While this can be true, the lighter weight of a rod and its sensitivity drives the price.
Dobyns was determined to make a sensitive rod for a much lower cost.
He used 30-ton material to make a balanced, lightweight, and sensitive rod.
Action
All of the Dobyns Fury Casting Rods (and other rods) are known for their fast action.
After hooking a fish, the angler will notice this as the tip has more give and transfers the power back down to the rod's blank.
Compared to the Dobyns DX and Champion Series, the Fury Series has been made to be more forgiving and versatile.
This means the casting is more accurate and there'll be fewer problems with jumping, escaping, or fighting bass.
With this action, the Dobyns Fury casting rod is ideal for both beginner anglers and tournament anglers.
Power
The Dobyns Fury certainly has power.
And the load is impressive too. For many anglers, it's not hooking the bass that's the problem – it's getting them out of long vegetation!
The Fury is very strong in this regard and can handle tricky vegetation mats.
Dobyns Rods Fury Series 6'6" Casting Fishing Rod
BUILT FOR: Senkos, Jigs, Flukes, Texas-rigs, and Spinnerbaits. The Fury Series is sensitive, light, strong and balanced at an exceptional value! A tournament favorite, choose from 17-technique specific baitcaster and spinning rods.

EXCEPTIONAL QUALITY: Dobyns Rods are designed & created by bass fishing legend Gary Dobyns. These high performing rods are made from the highest quality materials. A modulus graphite blank, Fuji reel seat, Kevlar Wrapping, and Portugal cork grip.

PINPOINT ACCURACY: Constructed by anglers, this perfectly balanced rod offers max sensitivity from line to hand and delivers unparalleled accuracy when you need it most. Smoothly & tirelessly cast all day with the comfortable 14" cork split handle!

FOR EVERY SITUATION: Each rod is tailored to provide outstanding performance for every application. Looking for a budget-friendly option, adding to an arsenal or taking fishing to the next level, explore the Fury, Sierra, Kaden, or Champion Series.

CUSTOMER SATISFACTION: Dobyns Rods values the satisfaction of our customers by offering a Limited Lifetime Warranty against defects in materials and workmanship for the lifetime of the original owner.
Final Thoughts
For something worth a little over $100, the Dobyns Fury casting fishing rod is exceptional.
It feels and functions more like a rod worth $200 to $300 and is flawless in its design and manufacture.
When Gary Dobyns set out to design a casting rod that was well-balanced, sensitive, and reasonably priced, he certainly managed to succeed.  
Whether a tournament angler or a beginner angler looking to catch bass, the Dobyns Fury Casting Rod will meet all your needs and then some!
You Might Also Like