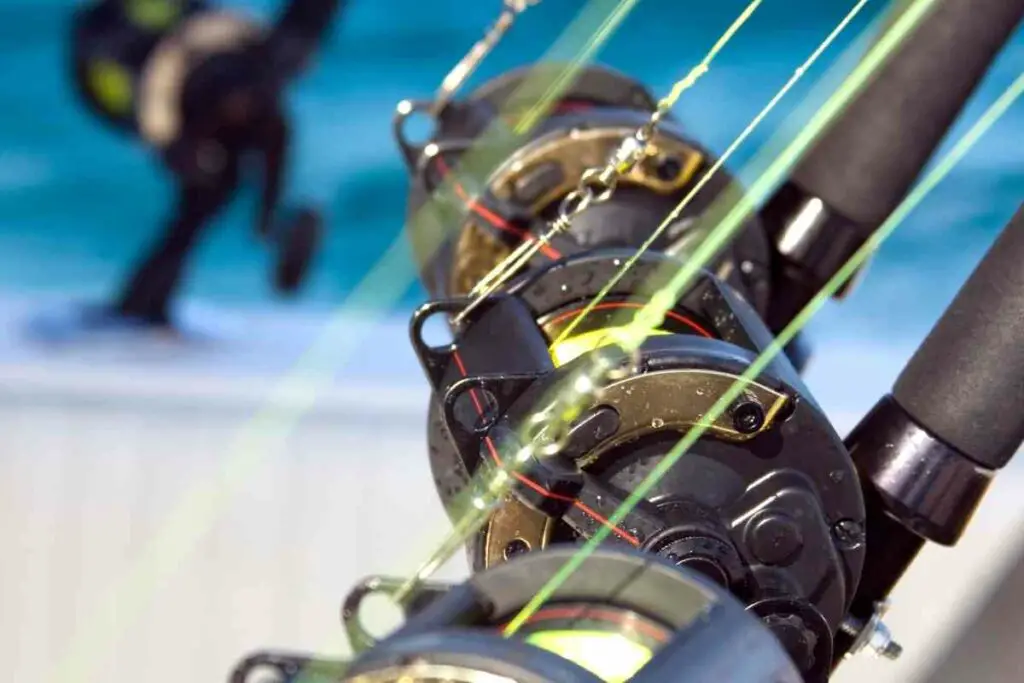 If you're an angler wishing to maximize your fishing time, you need to ensure you have the most suitable equipment.
In this article, we're going to look at everything you need to know about this piece of kit to make your fishing experience the best it can be.
What Is a Fishing Line Spooler?
This accessory exists to help anglers wind a new fishing line onto their reel easily and quickly.
The design of fishing line spoolers means the line is kept tight during the spooling process, which means there is less line slippage and tangling when you're out at the water.
When you use a fishing line spooler, it's simply a case of cranking a handle to wrap your line around a spindle.
This makes the process much easier and faster than by hand.
Typically, there are two fishing line spooler types:
Fishing line spoolers with a 'gimbal' that spins. These are attached to bent rods, allowing you to attach the real when the fishing line has been spooled.
Fishing line spoolers with a gimbal on a clip. This type can be secured onto a fishing rod, suction pad, or table.
Parts of a Fishing Line Spooler
No matter the type of fishing line spooler, it will have what's called a gimbal.
A gimbal is a clip that spins and holds the fishing line tight while it winds onto your reel.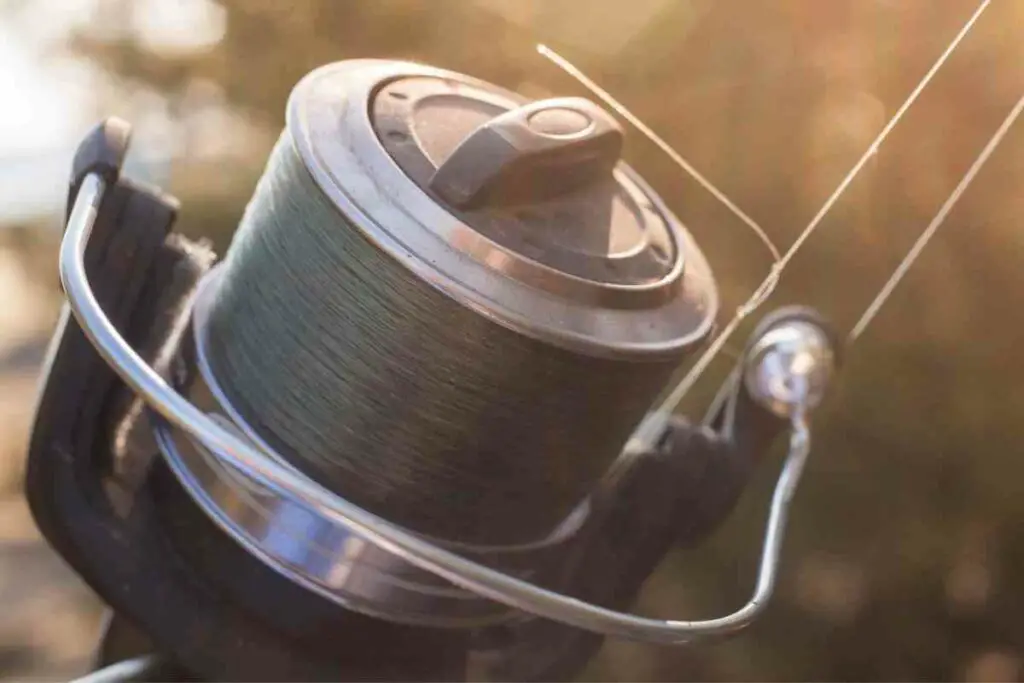 Gimbals can be used for straight runs (i.e., for a baitcaster) or they rotate to match spinning reels.
You can adjust the tension on a gimbal using the dials. The clips can also be manipulated so that it matches the line holder width of your rod.
Why Use a Fishing Line Spooler?
There are, of course, ways you can spool a fishing line without using a fishing line spooler, and doing it by hand with a pencil is what many anglers have done for years.
However, when you spool a line by hand, you often end up with knots, twists, and tangles.
Using a fishing line spooler means you eliminate these knots and tangles because the spool rotates as it unwinds and matches the reel and feeder spool direction.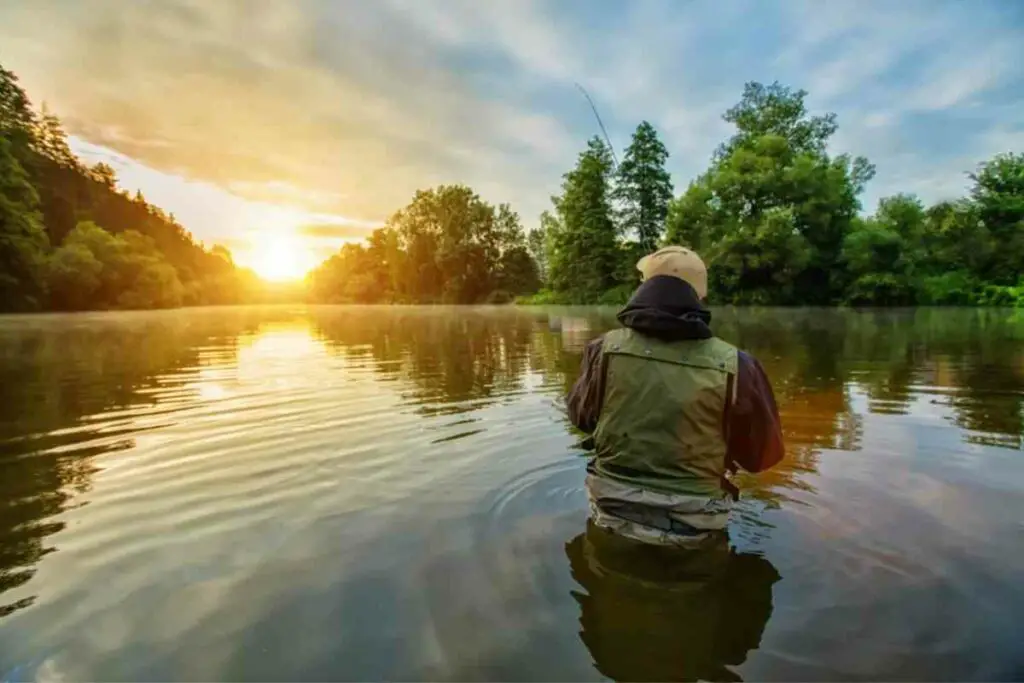 Some fishing line spoolers have portable mounts, allowing them to be attached directly to a reel or rod.
This makes them ideal for a long trip when you might need to change lines.
You can use a fishing line spooler with both narrow and wide spools of fluorocarbon, braided, or mono line.
Most spoolers will also work with a range of reel sizes.
You can get line spoolers, for example, that work with the biggest trolling reel down to an ultralight spinner.
---
Keep In Mind: Another great reason to use a fishing line spooler is that they're of great value. This piece of kit is pretty inexpensive which means it's a fantastic purchase that's worth the money you spend on it.
---
Advantages and Disadvantages of Using a Fishing Line Spooler
There are benefits of using a fishing line spooler, so let's look at the pros and cons.
Pros
They work with most types of reel sizes and fishing line types
They save you time
They prevent tangles, knots, and twists in the fishing line
They're inexpensive
They're portable
Cons
They take up space
You need to learn how to use them
What Are the Best 5 Fishing Line Spoolers?
If you've never used or owned a fishing line spooler before, you might be wondering where to begin.
Now we understand what a spooler is and why you'd use one, we're going to reveal some of the best fishing line spoolers we have found online.
1. Piscifun Fishing Line Winder Spooler
This spooler is great for intermediate anglers as it is packed with great strength and features.
Piscifun is a reliable fishing line spooler that works well with both narrow and wide spools.
There is a suction cup underneath, and it is lightweight and compact.
Thanks to the spring-loaded tension, this spooler ensures spooling stays even.
2. THKFISH Fishing Line Spooler
This spooler is powerful and sturdy. It has a clamp and an anti-slip mat built in.
THKFISH fishing line spooler is portable and is not limited in use to smooth or flat surfaces.
You can adjust the thickness and it's really easy to use. What's more, this THNKFISH spooler is great for larger and heavier fish.
3. Fishcm Fishing Line Winder Spooler Machine
This fishing line spooler can be used for all types of fishing reels including round trolling reels, baitcasting reels, and spinning reels.
It can hold rods between 0.4 inches and 4.7 inches thick. The product itself is convenient, lightweight, and small in size.
It's made of composite fiber and measures 6.9 inches x 6.7 inches.
4. PLUSINNO Fishing Line Spooler Spooling Station System Machine
This fishing line spooler is made of stainless steel alloy and aluminum alloy as well as ABS plastic. It's easy to use, portable and solid.
This line winder has two functions: you can transfer a line from a spool to a reel or reel the line back onto an empty spool to store away.
It's great with trolling reels, spinning reels, and baitcasting reels.
5. Shaddock Fishing Line Spooler System
This fishing line spooler system is both portable and stable.
This will save space and is the ideal size for all fishing feels, including round baitcast, low-profile, and spinning reels.
Thanks to its durability and sturdiness, this spooler system is made to last and will not rust.
It's also easy to adjust so you can use it with different line sizes up to a maximum width of 5.71 inches.
Final Thoughts
As an angler armed with a fishing line spooler, you'll have everything you need for a fruitful fishing experience.
The five spoolers mentioned in this guide are indeed great products but there are a lot of choices out there!
To help you to decide on which spooler is best for you, you'll need to consider a few factors like size, weight, portability, durability, cost, and functionality.
It's no good choosing a spooler that doesn't meet your needs as they're not all the same!
Happy fishing line spooler hunting!
You May Also Like