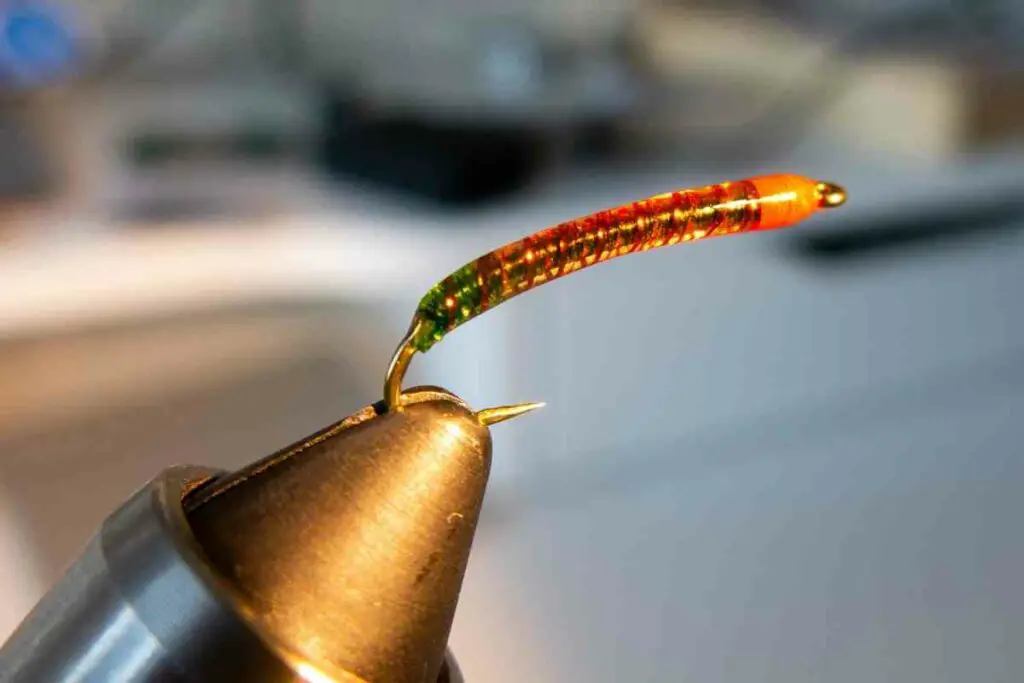 When chilly weather hits, a lot of anglers store away their rods and try to fill their time with other activities as they await warmer days.
This is a time when many anglers get out their fly box and start to prepare for their next fishing season.
Is there a better way to spend a dark winter evening than sitting behind a fly tying vise filling up depleted spaces in your fly box?
We don't think so!
While it can be a little nerve-wracking to get started tying flies, it's not as difficult as you might think and it's a skill that anyone can learn.
---
What's More: You'll certainly appreciate that time well spent when you catch a fish with a fly you tied! And where better to go than the reliable, world-class Renzetti brand?
---
A Little About Renzetti
Renzetti began operating in the early 1970s when Andy Renzetti began making his own tools to tie flies in a garage.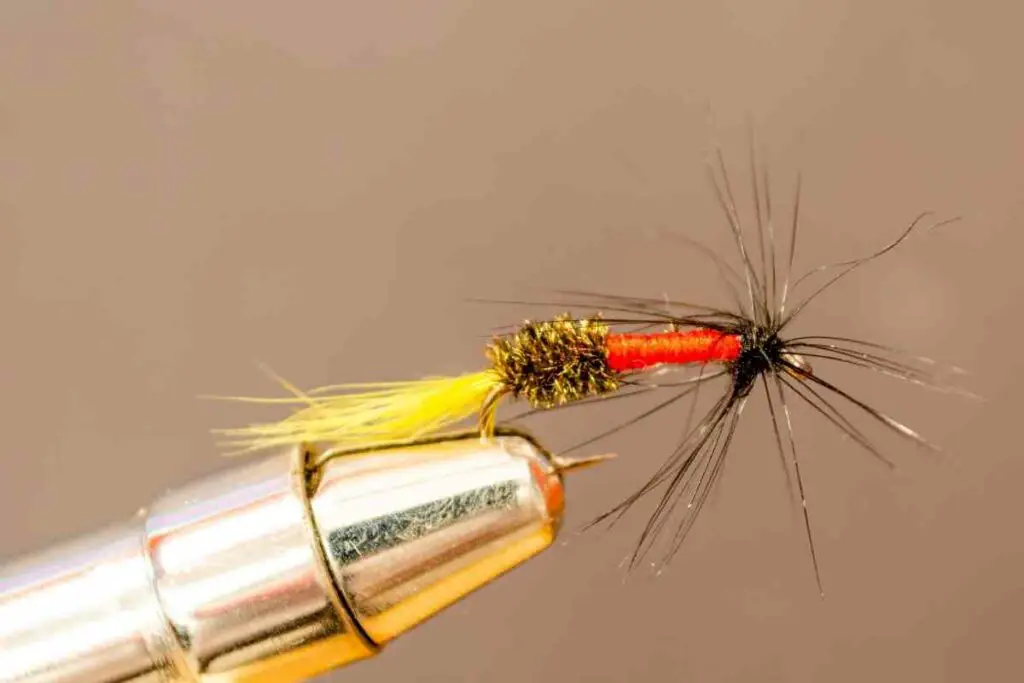 By the end of the decade, Andy had resigned from his day job to design Renzetti machines full time.
It took another eight years before the company had its own manufacturing premises and became the Renzetti Inc. brand that is loved by many today.
In the early days, there weren't many retailers stocking Renzettis, but they soon began recognizing the trademark Renzetti Rotary Bent Shaft, which is what makes these fly tying vises so distinctive.
Since these early days, Renzetti Inc. has gone from strength to strength.
The company now employs eleven associates and has two offices:
Headquarters in Titusville, Florida
An office in Austin, Texas
Renzetti Fly Tying Vise Line
The reviews speak for themselves. The Renzetti brand has an average rating of 4.8/5 on Facebook from seventy reviews.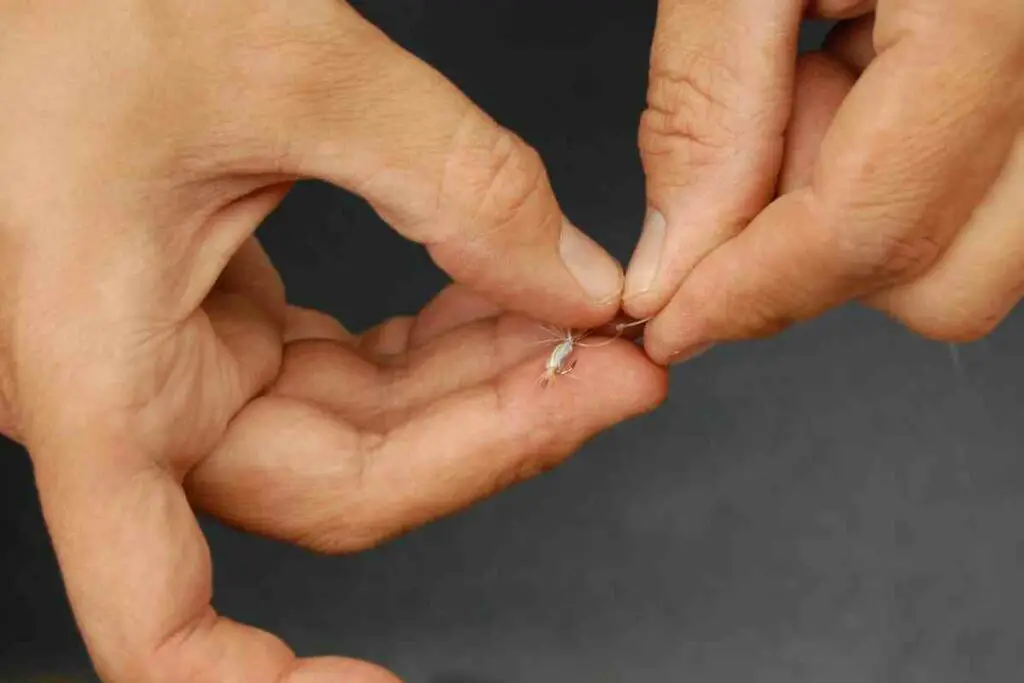 Their products on Amazon are often given five stars and are voted 5/5 for quality of material, for example.
Let's look at the distinct types of vises Renzetti makes!
Master Series
Master vises do everything you'd want them to do – hence their name.
The jaw mechanism is patented and holds hooks securely. It's great for small trout flies all the way up to billfish flies.
The Master Series is versatile and advanced.
Presentation Series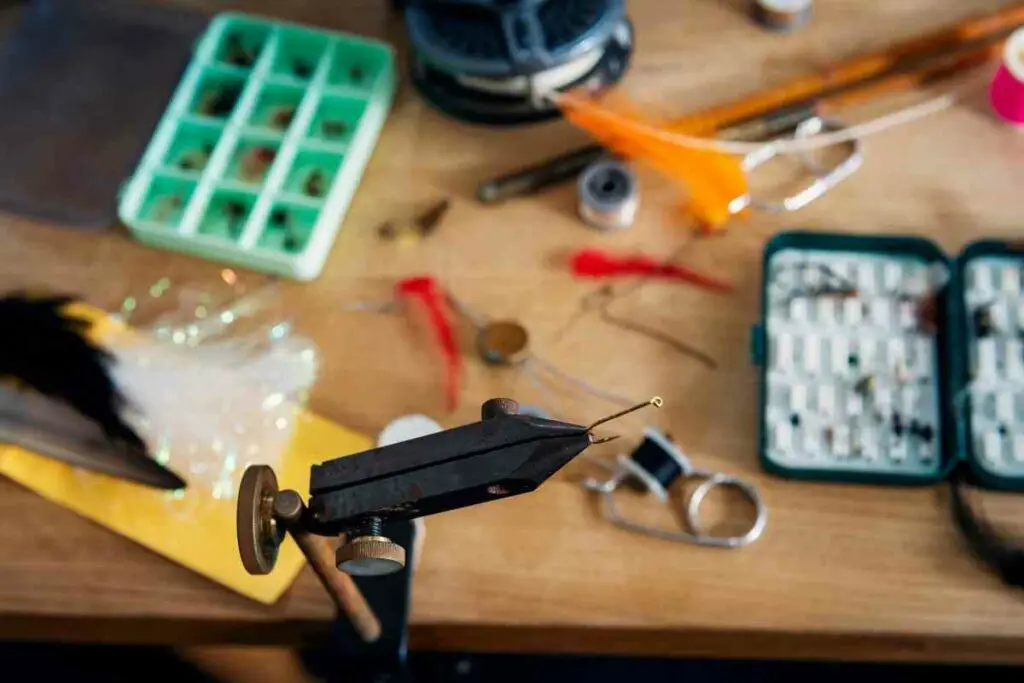 2000
This has a patented jaw hinge, an adjustable bobbin cradle, a ratchet rotary actuator, and an adjustable hinge stem.
It also has a special anti-corrosion coating.
3000
This is ideal for people who are looking at tying small flies as it has excellent clearance around and behind the hook for all those tricky finger and hand manipulations you need to do.
4000
The Presentation 4000 has unmatched versatility.
You can adjust the tension in two places. It comes in two versions – one for left-handed users and one for right-handed users.
Traveler Series
As its name suggests, Renzetti Traveler vises are portable.
These vises are fully anodized and come either with a black powder-coated pedestal base or a C-clamp.
You can also get a saltwater version.
Clouser Series
The Renzetti Clouser series is so-called because it was inspired by the fly tier and smallmouth bass guide, Bob Clouser.
These vises have a unique design that is made to facilitate perfect material placement, which is essential to achieve the profiles and silhouettes required.
It's also available in a saltwater version.
The Top Two Renzetti Fly Tying Vises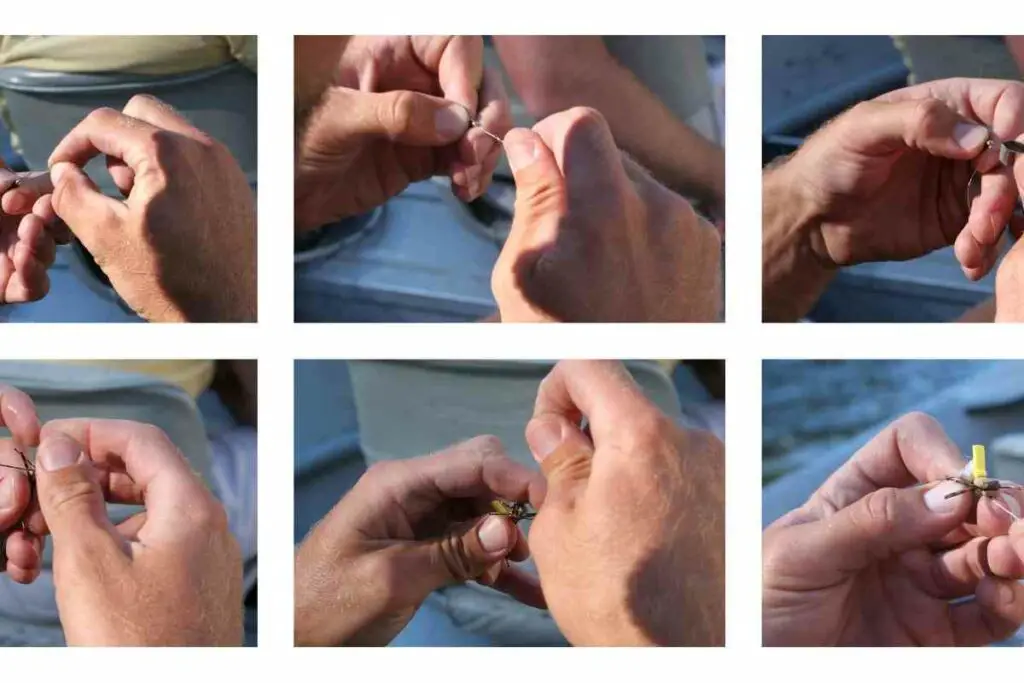 In this review, we'll now look at two of the best Renzetti fly tying vises.
Renzetti Traveler 2200 Cam Series Vice C2203-R – Most Popular Vise
The Renzetti Traveler 2220 vise is the most popular of Renzetti fly tying vises.
This vise has an average rating of 5/5 on Amazon, coming from 33 reviews.
Key Features
Anodized aluminum body
Black oxide jaw finish
Polyurethane O-ring
Bobbin cradle
Rotary tension screw
Base size 5 x 5 inches (black powder-coated)
Stem size 7 inches
Or a choice of a C-clamp and 8-inch stem (black powder-coated)
The Traveler 2200 has a 7-inch stem and is made from anodized aluminum. The jaw O-ring is made from polyurethane for longer wear.
It's ideal for both beginners and experienced fly tiers thanks to its ease of use, minimal lever pressure, and no unwanted movements.
The vice is portable, versatile, and affordable.
Basic information
Model
C2203-R
Base
Pedestal
L/R
Right-handed model
Manufacture location
USA
Material
Anodized aluminum
Summary
This is a well-liked and highly rated fly tying vise by Renzetti.
Pros
Lightweight and portable
Great battery life
Feature-packed companion app
Easy to use
Excellent reviews
Cons
The ability to change base would be advantageous
Doesn't have springs on the jaw like other brands
As a part of the Traveler range, it's portable while giving you everything you need from a fly tying vise.
It's easy to see why this is the most popular and best rated.
Renzetti Apprentice Vise with Pedestal Base – Best Value for Money
For anyone looking to combine excellent quality with affordable pricing, the Renzetti Apprentice Vise with Pedestal Base is the best there is.
This entry-level vise makes it easy to learn fly tying and has all the features that a fly tier will need as they learn and develop their skills.
Key Features
Rotary head
Tension screw
Glass-beaded aluminum
Housing and jaws with black oxide coating
Supports hook sizes #28 and 2
Pedestal base (C-clamp option available)
Even seasoned pros like the Apprentice Vise for its portability and control.
It has a 5×5 inches base and an 8-inch stem that give you complete control to prevent the base from moving as you tie.
All components are constructed in the U.S. and are designed with longevity in mind.
Basic Information
Model
SKU A6002
Base
Pedestal
L/R
Both
Manufacture location
USA
Material
Glass-beaded aluminum
Summary
If you're looking to balance value and quality, this vise is certainly the right one for you.
Pros
Excellent entry-level vise
Available in pedestal or C-clamp
Manufactured in the USA
Robust and made to last
Cons
The head is a rotating head rather than a full rotary device
Whilst not the cheapest fly tying vise on the market, it's certainly the one that has the best value for money.
Whether you're a novice or just want a quality vise without spending too much money, the Renzetti Apprentice Vise is an excellent choice.
Final Thoughts – Renzetti Fly Tying Vise Review
When you have a great vise, fly tying is so much more fun. Whichever you choose, you can't go wrong with a Renzetti.
We've only mentioned two specific Renzetti vises in our review but there are loads more from this brand available.
When a brand focuses on one thing, you know they've got an excellent product!
So, take your time to read all the information and reviews before buying – and don't forget to choose the correct handedness, if the vise specifies this.
Happy fly tying!
You Might Also Read