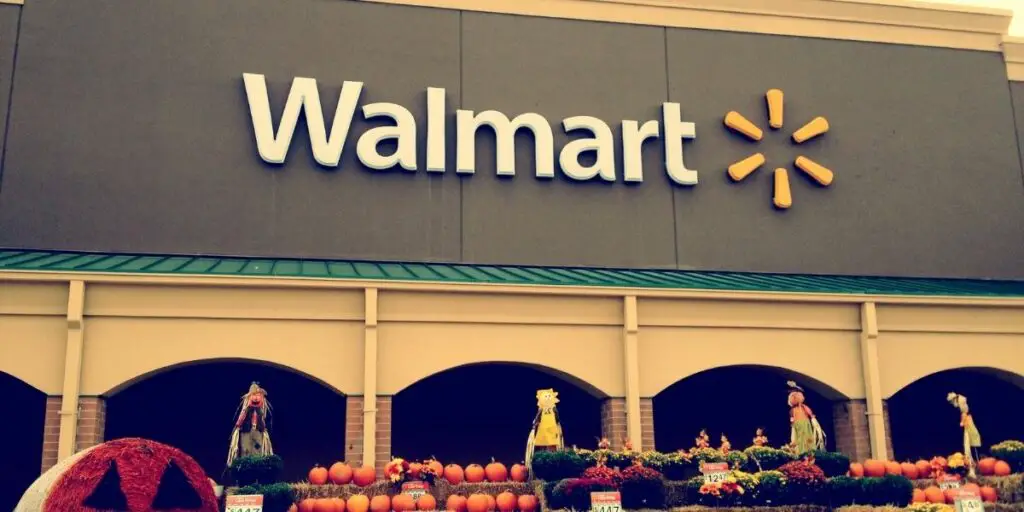 There are several items needed before you set out to sail and go for a shipping expedition.
Obvious needs include a boat, a fish finder, baits and lures, and fishing rods and lines.
What many aspiring anglers don't know is that having a fishing license is a necessity.
Walmart fishing licenses are popular among angler's because the stores are available countrywide.
Moreover, these licenses get processed quickly, and many states accept them. 
The Importance of a Fishing License
The first reason you need a license is to permit you to fish in a particular state.
Because local governments sometimes impose restrictions on capturing certain species, you need this document to show that you comply with the rules.
Additionally, the fees levied on you when you apply for a license partially contribute to research on improving the quality of fish and other marine protection programs.
They also help in keeping boat launches and fishing piers in usable conditions. 
Most states issue a license valid for one year. That said, short-term options are available for those who fish occasionally. 
How to Obtain a Walmart Fishing License
Walmart fishing licenses are obtainable at select outlets in every state with a substantial number of fishing spots.
To know if the nearest outlet provides this service, check your state's wildlife website.
The cost of a Walmart fishing license depends on your state of residence and the type of permit you get.
For instance, a license valid for one year will cost more than for one month.
Here is a list of the average cost of obtaining a Walmart fishing license.
Note that the actual prices vary with your state of residence.
24-hour permits for residents and non-residents – $11
3-day tourist permit -$19
One-year license for non-residents -$40
Replacement of a license after destruction, loss or theft -$4
Residents aged between 16 and 65 -$19
Residents aged over 66 -$10
Types of Walmart Fishing License
Before you start the application process, it is essential to understand the various options you have.
The following are the types of Walmart fishing licenses available to today's anglers.
Single-day Permits
Single-day permits are ideal for those who are still new to fishing and haven't decided whether they want to do it as a hobby or a full-time job. 
5 Days of Fun
Are you going on vacation to a place with a good fishing spot?
If you fancy fishing, you might want to consider applying for the 5-days of fun fishing permit from the nearest Walmart store.
One-year Long License
This is perfect for people who consider fishing as an occupation.
With this permit, you can go fishing anywhere within your state for 12 months without the fear of rubbing shoulders with the authorities. 
The Application Process
The four ways of applying for a Walmart fishing license are in-person visits, online, through mail, and via telephone.
In-person Visits
If you have a Walmart store near you, you can get a license by visiting it. When you walk in, go to the relevant section and ask the staff to help you apply for the permit.
Make sure to carry a photo ID and proof of residency when applying for these permits. If you don't, you'll not get the license.
Online
Online applications offer a convenient alternative for those who don't want to walk to a physical store.
It's also an excellent option for people living in states with stringent lock-down regulations due to the coronavirus pandemic.
All you need to do is log into Walmart's website and upload a valid photo ID and proof of residency.
Ensure that you have a bank card in hand for making payments.
You'll also need to provide the following in your online application form:
Your age and the price of the license if you're below 16 or above 65
The number of licenses required. This is because permits are owned individually – if anyone in your group doesn't have one, they can't fish.
Duration of the license – this can be daily, seasonally, yearly, or lifetime. 
The kind of water you intend to fish in. For example, rivers, lakes, oceans, streams, or ponds.
Mail
Because these usually take longer to process, mail applications are best for people whose fishing trips are months away.
They're also an option for people who aren't comfortable with conversations made over the telephone. 
Phone
In some states, you can apply for your Walmart fishing license by making a phone call.
The representative will ask you to provide the necessary information and your preferred payment method when you call.
Once the permit is approved, you can pick it up from the nearest outlet or print it at home. 
What to Do When Your Walmart Fishing License Expires
As mentioned earlier, Walmart fishing licenses are only valid for specified periods.
You can also damage or lose them before they expire, rendering them invalid.
Regardless of your circumstances, you have two options – applying for a renewal or getting a new license letter.
Applying for a renewal means that you plan on continuing to fish and is primarily common among people with long-term permits.
The reason for doing this is that states penalize individuals who fish without a license.
For people with short-term permits, such as a single-day license or 5 Days of Fun, there's no loss when you let it expire.
In such a case, you apply for a new letter because you won't incur annual fees.
Conclusion
People favor Walmart fishing licenses over other options for two main reasons – the stores are easily accessible, and the application process is straightforward.
What's more, you can choose your preferred method of application.
On the downside, some application methods, namely online and telephone, aren't available in some states.
Ensure that you confirm that your state is supported before trying out these methods.
Lastly, remember always to take safety precautions when going on a fishing trip and ensure every person in your entourage has a valid license.