There's something quite special about deep sea fishing. This form of fishing, often called big game, offshore or sport fishing is an enjoyable type of fishing where anglers head out to sea to fish for open-ocean species like swordfish, tuna and even sharks.
There are many attractions to deep sea fishing, one of them being the immense variety of fish species you can encounter in one single day.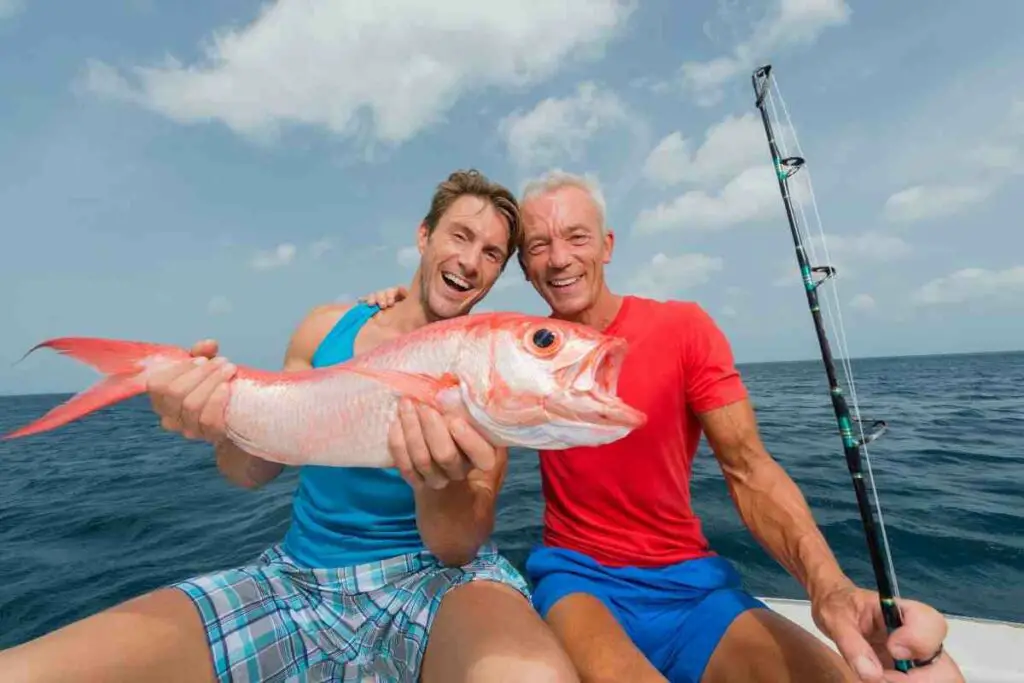 With deep sea fishing, the goal is to get far enough off the coast to reach deeper waters. This provides access to species of fish that only live out in the open ocean.
Often, anglers will go far enough out until they can no longer see the shore.
Usually, this type of fishing is regulated since larger species take longer to mature and there can be problems with over-fishing.
Depending on your location, you might be required to log your catches with an authority, or you might be restricted to catching a maximum number of fish per outing.
This sport is popular the world over and there are many beautiful spots out there. But where are the best places to go deep sea fishing? Let's take a look.
The best places for deep sea fishing in the world
1.Bermuda
The British Overseas Territory of Bermuda, situated in the North Atlantic Ocean, gave its name to the Bermuda Triangle, the infamous sea region whereby several boats and aircraft have mysteriously disappeared.
It has a subtropical climate with mild winters and warm, moist ocean air, resulting in stable temperatures and high humidity.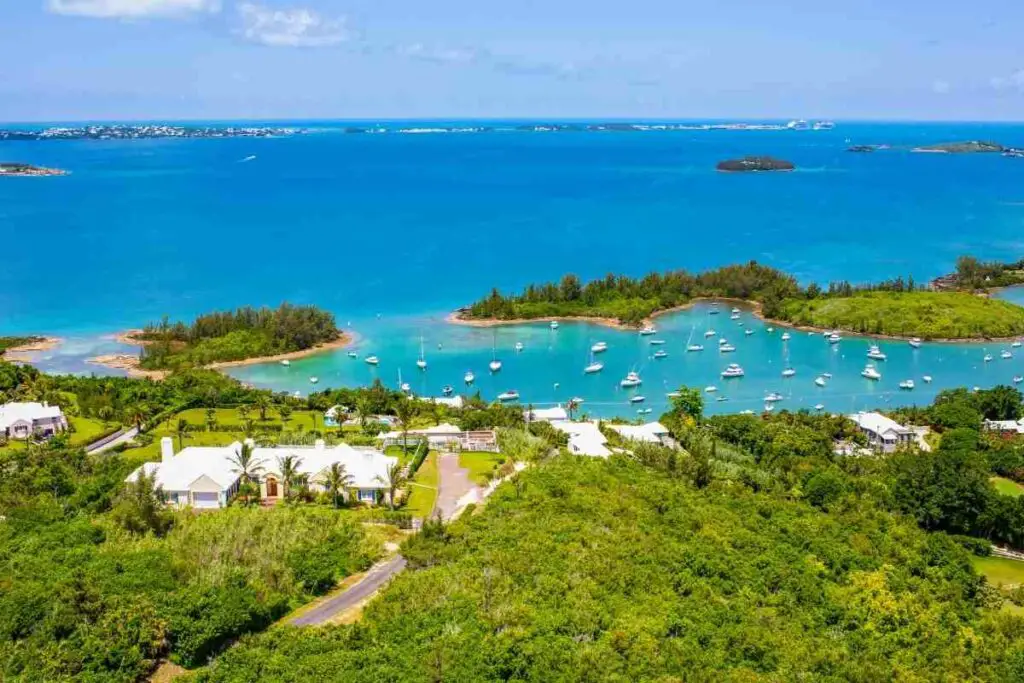 As well as being an idyllic land for spending some quality time, it has productive waters. Since the land is made of low-forming volcanoes, there are dramatic changes in depth in the surrounding ocean, making it a prime location for deep sea fishing.
There are some huge fish around Bermuda. These include blue marlin, yellowfin tuna, great wahoo, and dorado. If you want to go for the blue marlin, you're best going during the summer months.
When you're not fishing, this island is a beautiful, welcoming place that is also home to exquisite cuisine, fantastic golf courses, and amazing beaches.
---
2.Kenya
If you're interested in catching a fantasy slam, head to Kenya. For those who don't know, this means you catch five species of billfish.
Imagine catching a striped marlin, a black marlin, a blue marlin, a broadbill, and a sailfish in one trip!
As well as these, Kenya's oceans are home to large yellowfin tuna, dorado, wahoo, big tiger sharks, giant trevally, and more.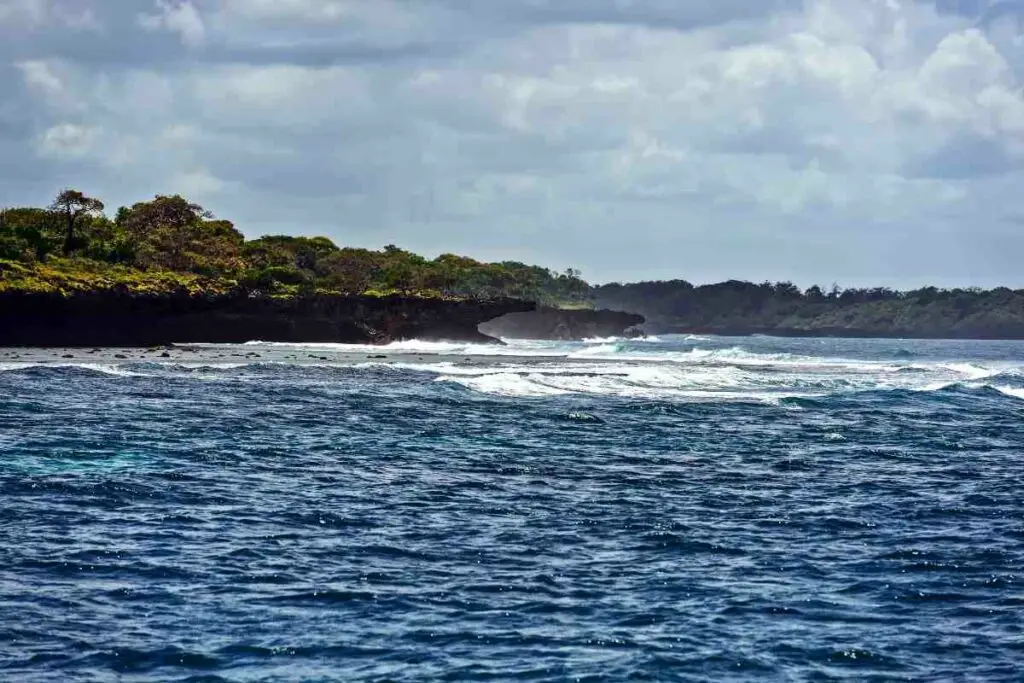 North Kenya has some great crews and boats, specifically in Watamu and Malindi. Depending on the species you're looking to catch, expect to travel between ten and forty-five minutes to your fishing point.
Time-wise, deep sea fishing is best during the first few months of the year between January and March. At this time of year, you're guaranteed to have all the billfish available, and the water is calm and warm.
When you're not fishing, you'll be able to explore the plentiful resorts and beaches and experience the delicious food. Why not go on a safari to make it the ultimate experience?
---
3. Cabo San Lucas, Mexico
If you're looking for somewhere that is great for deep sea fishing all year round, Mexico's Cabo San Lucas is an excellent choice.
It has even been referred to as the Striped Marlin Capital of the world.
While you can fish all year, if you're hoping for marlin, you'll be more likely to get a good catch in October and November while May to July is best for dorado, wahoo, and sails.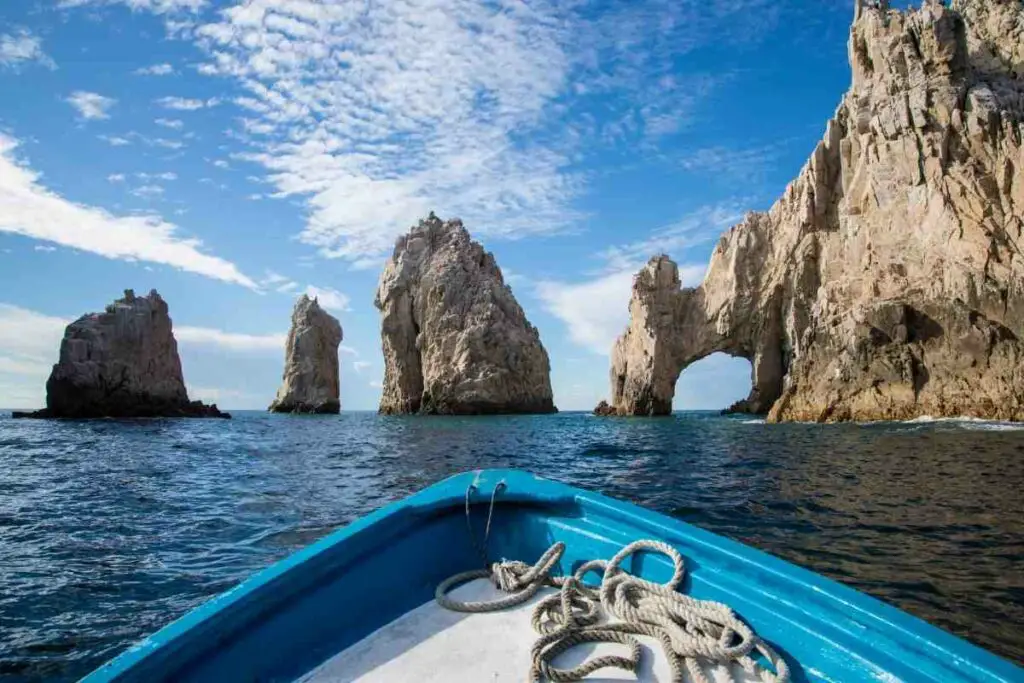 One wonderful thing about Cabo San Lucas deep sea fishing is that the runs are really short. You can fish from around two miles out!
You'll find a fantastic number of crews and boats happy to welcome you on board.
When you're not fishing, Cabo San Lucas is an amazing destination to explore. If you want to stick to ocean adventures, you can try out whale watching, snorkelling, or go on a fiesta dinner cruise.
The destination has spectacular scenery and great weather. There are wonderful rock formations that include El Arco de Cabo San Lucas.
---
4. Nova Scotia, Canada
Nova Scotia's seas are a wonderful place to find giant bluefin tuna. While once upon a time the stocks were struggling to replenish, they're now gaining ground again.
So, if you're serious about bluefins, you won't find a better place in the world to catch one than here.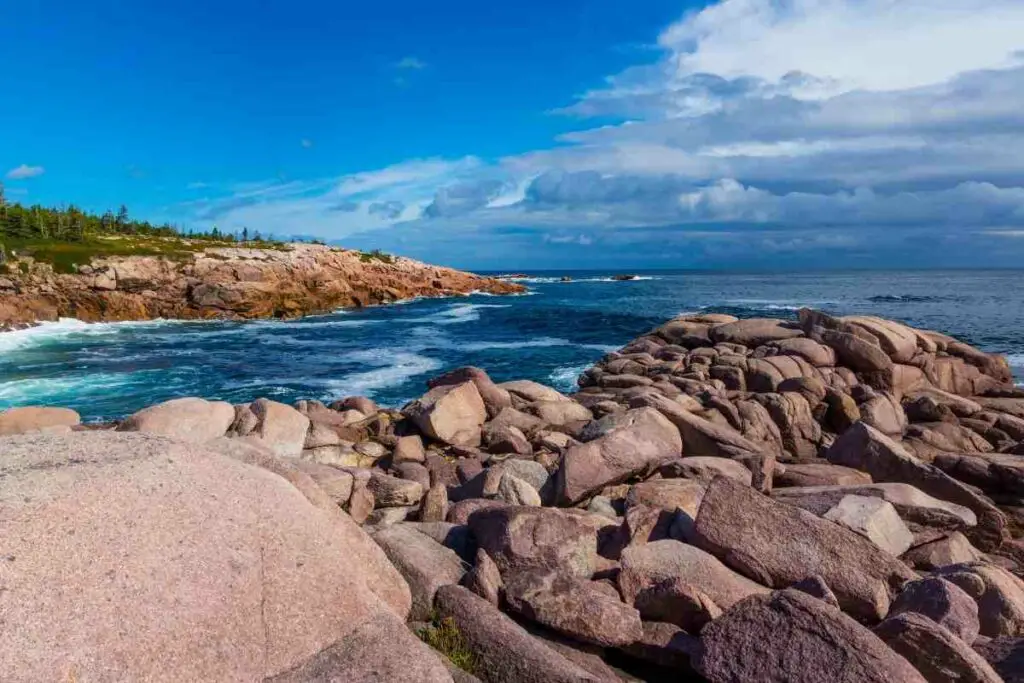 Unlike other charters, you might find deep sea fishing in Nova Scotia to be expensive, but this region offers an experience like no other.
Quite often, you'll be within a mile from the shore! Bait wise, you'll use whole, chunked, or live fish.
The largest bluefins are best found between August and the middle of October. However, there is a strict catch-and-release policy here, and each boat has a quota of one to two fish to keep per season.
---
5. Costa Rica
Deep sea fishing reviews always seem to mention Costa Rica – and for good reason.
Aside from the fishing, which is incredible, this country has wonderful rain forests, jungles, and biodiversity, not to mention the welcoming people.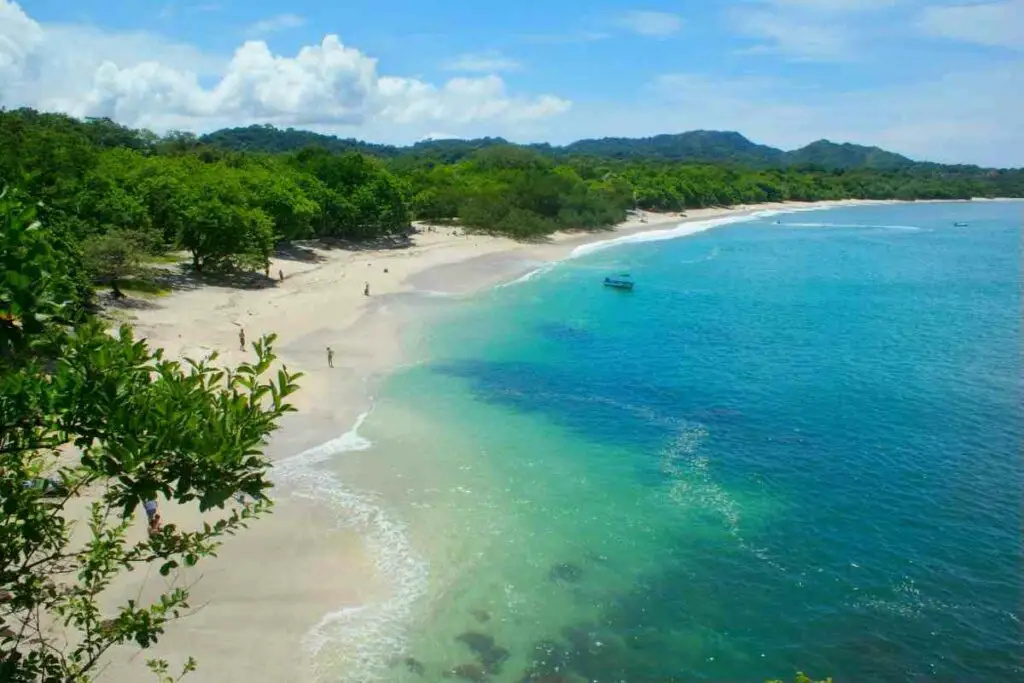 Just a short plane ride from the U.S., there is world-class deep sea fishing here. You'll find black, striped, and blue marlin, as well as wahoo, sailfish, dorado, cubera snapper, snook, tuna, and roosterfish.
So, if you want a grand slam, Costa Rica is the ideal spot. The best time for deep sea fishing here is between December and June.
Learn how to correctly prepare for a deep-sea fishing trip here
---
6. Seychelles
As Seychelles is remote, you will find it the ideal location for deep sea fishing all year round. Within a matter of minutes from the shore, you'll find tuna, sailfish, and wahoo in abundance.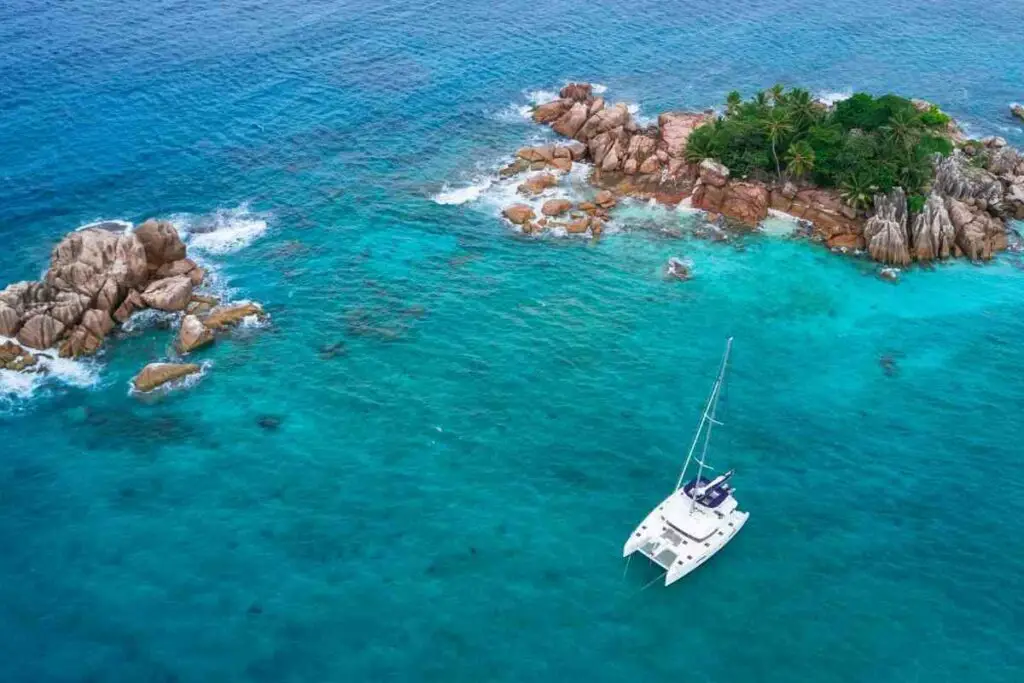 What's more, you'll find striped, blue, and black marlin, especially between May and October.
There's a huge host of charter boats, excellent lodgings, and the most amazing beaches.
You might encounter rough seas and intense winds but there's plenty to do if you're not able to fish for a day. Why not try out diving and snorkeling too?
---
7. Guatemala
It's only really during the last three decades that Guatemala has been put on the map for deep sea fishing.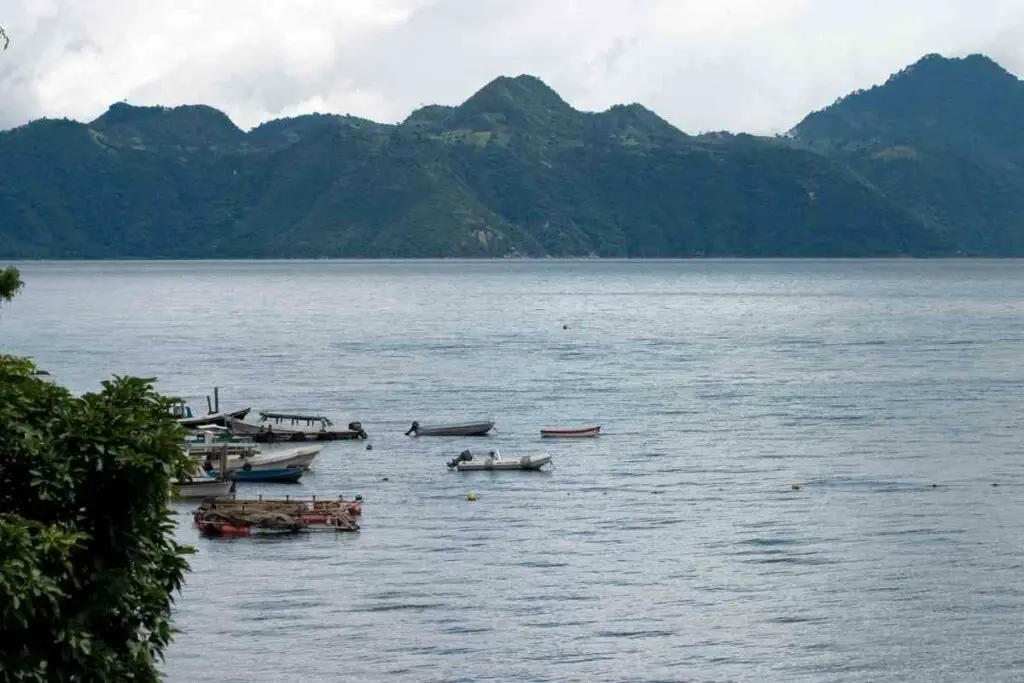 That's because the vast numbers of pacific sailfish weren't discovered until around 25 years ago! Nowadays, it's become one of the best deep sea fishing locations globally.
Head there from December through to March and you might find yourself releasing more than thirty sails in one day! This is also the perfect time of year for tuna, blue marlin, wahoo, and dorado.
Guatemala is also home to great boats, excellent captains, and fantastic accommodation.
Learn how to prevent seasickness on your next fishing trip here
---
Final thoughts on the best places to go deep sea fishing around the world
Wherever you head for deep sea fishing, you're sure to have an amazing adventure!
Before you choose your destination, consider what other things you'd like to do while there – and the weather too!
Deep sea fishing in Nova Scotia, for example, will be a completely different experience from deep sea fishing in Seychelles.