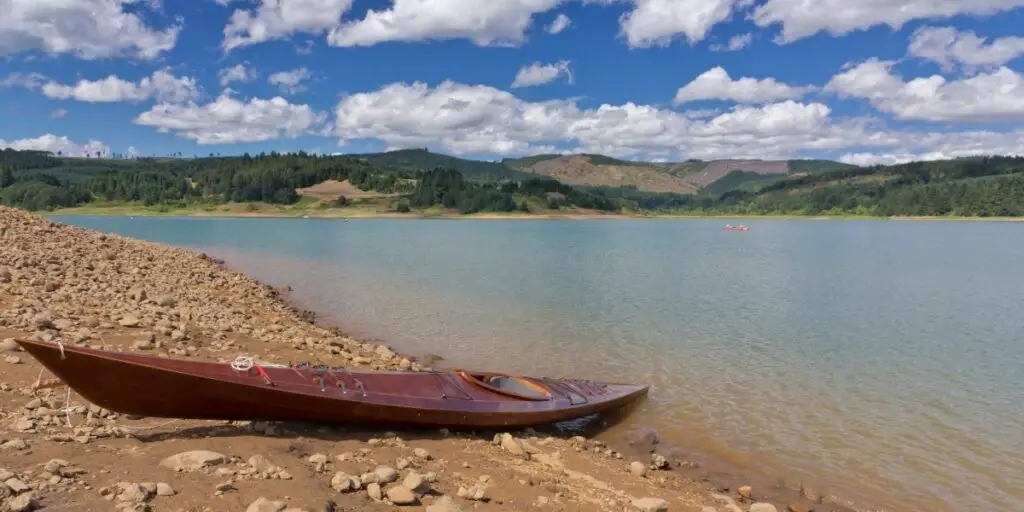 Any residents of the state of Oregon, or people who have been to visit and enjoy their fishing, will have most likely have heard of Henry Hagg Lake.
Given its reputation as a great fishing lake, you may want to spend some of your time there yourself.
With around 60,000 acre-feet of water and a surface area of around 1,100 acres, this lake has a lot of space to house a whole bunch of fish to catch.
But where exactly is Henry Hagg Lake and what is available to catch within its waters? Within this article, we will answer this question for you as well as give you some overall information on the lake and what there is to do when you are there.
How do you get to Henry Hagg Lake?
In terms of its location, Henry Hagg Lake can be found roughly 30 miles to the southwest of Portland, Oregon 47.
To get there you should head in a westerly direction on Highway 8 (also known as Tualatin Valley Highway) through Hillsboro until you come to the Forest Grove Junction of Highway 47.
From here, you should take a left turning and head South on Highway 47 until you can see the Scoggins Valley/Hagg Lake sign – which are located roughly 6 miles from the Lake.
Finally, take a right turn at the signs and you can proceed to head straight to the main entrance of the park.
When is Henry Hagg Lake open?
The park in which the lake is situated is open from sunrise to sunset all 7 days of the week, so there is plenty of opportunities to take advantage of the area.
The facilities within the park initially open up in late April with the start of the fishing season up until October when the season comes to a close.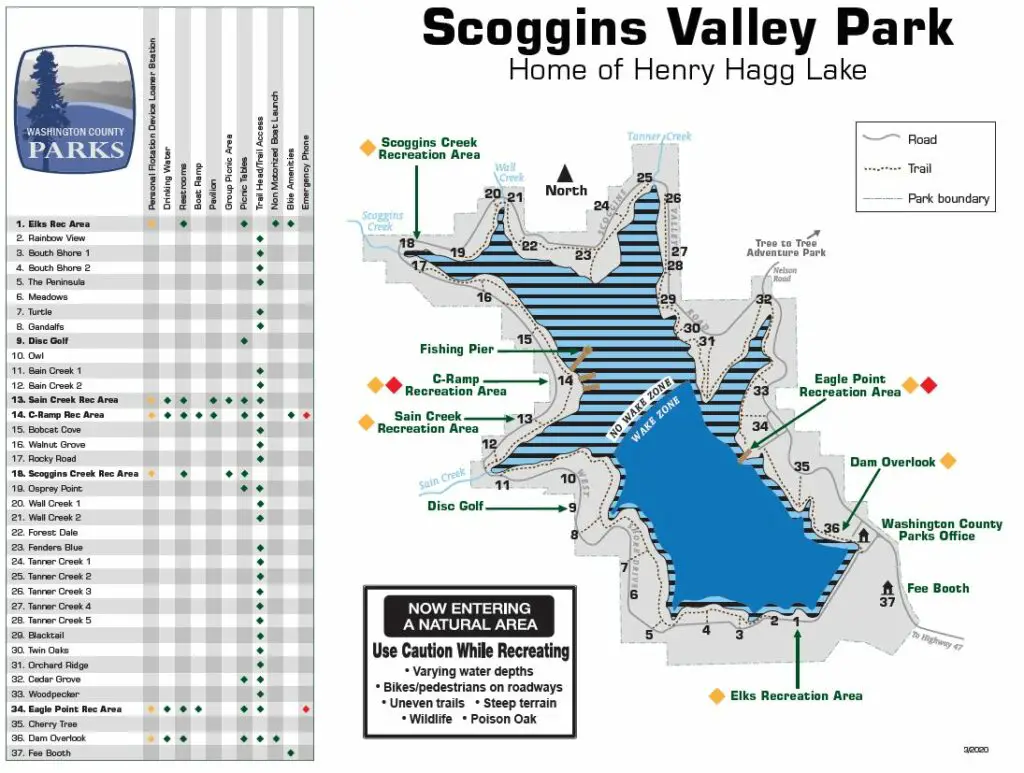 This means that the park and the lake within it are open for around half of the year in total and gives you a good amount of time to organize a fishing trip to the lake for you and whoever you take with you to enjoy.
What is there to catch at Henry Hagg Lake?
If you are intending to fish within the waters of Hagg Lake, it can of course be useful to know what exactly there is to catch.
Luckily, there is a decent range of fish that you can catch at this fully stocked, man-made lake.
You can expect to find fish such as Yellow Perch, Brown Bullhead, Rainbow Trout as well as Largemouth and Smallmouth Bass.
So, during the fishing season from April until October, you can be sure that there is a great catch waiting for you at Henry Hagg Lake.
What else can I do at Henry Hagg Lake?
The area surrounding the lake is a park by the name of Scoggins Valley Park and this park has a whole bunch of facilities for activities for during the fishing season.
During the season, which is also when the facilities are open, you can take part in things like boating, jet-skiing, windsurfing, water-skiing, sailing, and swimming.
In the surrounding area, you can go on hikes (there are over 15 miles of trails), wildlife observation, mountain biking, picnicking, and find some amazing views to take pictures of. So, even during the off-season, it can be worth making a trip out to Hagg Lake.
Final Thoughts
To conclude, you will find Henry Hagg Lake around 30 miles southwest of Portland Oregon and the directions to get there are easy to follow.
With a great selection of fish to catch, including smallmouth bass and yellow perch, this lake can make a great place to spend your time during the fishing season from late April to October.
There is also a good amount of activities to take part in apart from fishing, should you so choose, from mountain biking to nature watching and so there is fun to be had for the whole family.