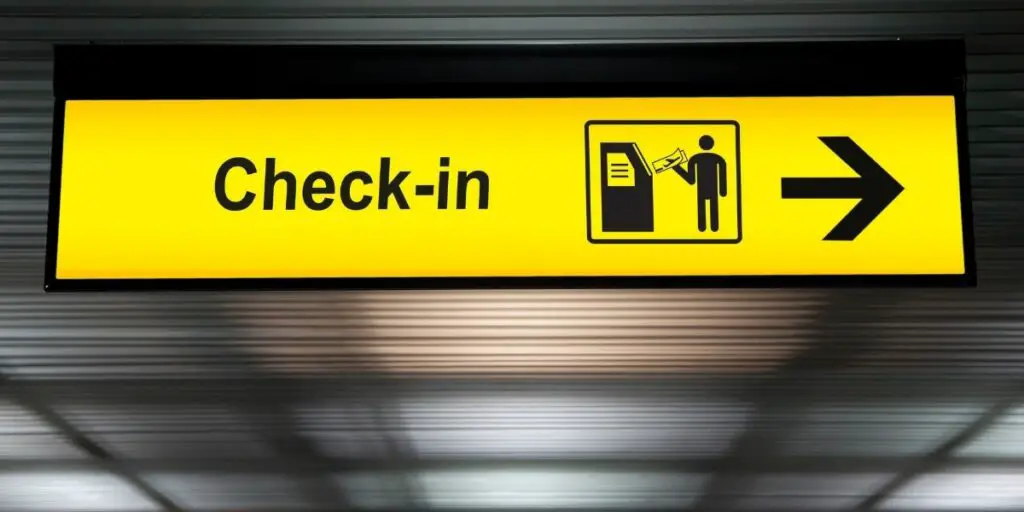 Traveling by air with luggage can get complicated at times. Different airlines have different policies concerning luggage; therefore, you may land one with favorable terms and, if you are unlucky, one with very strict and inconveniencing guidelines.
If you are planning to travel by air with your fishing gear, it is prudent to do your due diligence and prepare accordingly.
You certainly would get frustrated if you got derailed by Transportation Security Association (TSA) security because your gear does not correspond to the luggage policy.
A couple of years ago, the luggage policy concerning fishing gear was easy and lenient. All you had to do was show up with your equipment, undergo the standard security procedures, and board after quick 'enjoy your trip' from the staff.
Unfortunately, modern flight security measures have tightened up, making the process a little more complex.
The thing is, you would not know what to expect when you step into an airport with your fishing gear.
Therefore, before you pack for your flight, there are things that you should know. We're going to talk about those things in this article.
What You Need to Know
As you plan your next fishing expedition, take heed of the following pointers:
Research on the Airline and its Luggage Policies
Gather as much information about the airline you are bound to travel with along with its luggage policies. The things you should focus on include:
Their policies regarding traveling with fishing gear.
Weight and dimensional requirements for carry-on objects.
Which equipment are or aren't allowed on the carry-on.
Are there extra charges for certain equipment?
The security measures regarding checked-in luggage.
While you are at it, you could compare several airlines because you never know- you might find one that is more accommodating. Some airlines are more accommodating to people traveling with fishing gear than others.
Typically, if the destination is a fishing destination, it is likely that the airline will be more accommodating. This is because many of their passengers are people that travel with their fishing toys.
Transportation Security Association (TSA)- Rules
It is important to know what the TSA allows and forbids when it comes to carrying fishing gear during air travel. For instance, the association states that "small hooks for fly fishing or freshwater hooks are acceptable" in carry-on luggage, but "deep seas fishing hooks" are not allowed.
The following are some of the rules as per the TSA:
Small fishing tools such as line snips are accepted as carry-on, provided they do not exceed the weight and dimension requirements.
Sharp objects like knives and scissors should be left in the checked baggage.
Fishing boards that can fit in the overhead compartments can be brought on board if they conform to carry-on requirements.
The thing about TSA is that there may be some inconsistency in some of their policies from one airline to another.
This means that while you may get hassled in some airports, in others, you will be allowed to bring your gear on board without any trouble.
Therefore, you may want to carry a printed copy of the TSA's regulation on fishing equipment and carry it along.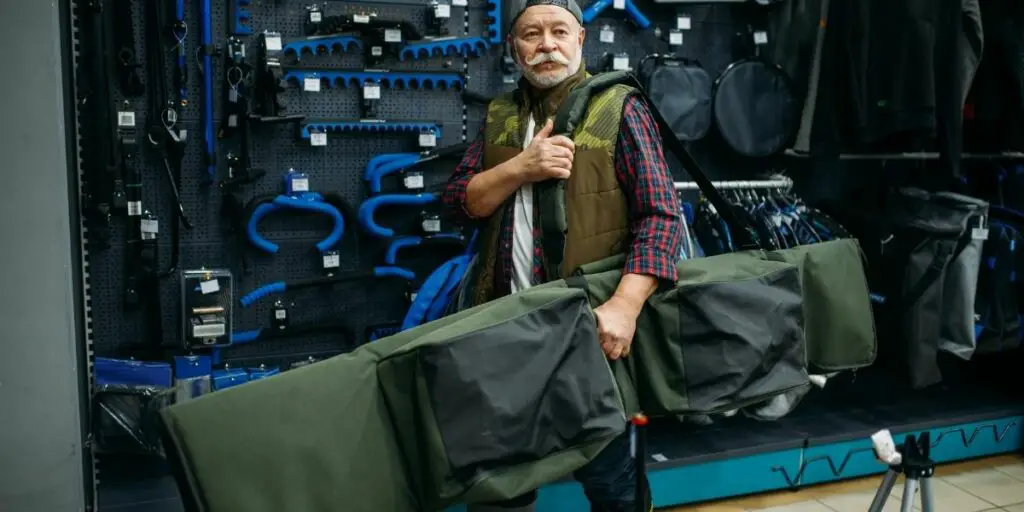 Remember that TSA regulations also differ from country to country. What is acceptable in the USA may be forbidden in, say, Mexico.
So, you should check both sets of regulations before checking in to the airport.
Packing Fishing Rods
When traveling by air, the packing and handling of fishing rods is easily the most challenging bit.
Some airlines will allow you to bring them on board, but in others, you may have to check them.
Still, if circumstances allow, take them to carry-on: they will be safer from damage and theft.
If the rods cannot fit in your carry-on, like one-piece rods, for instance, you will have no choice but to check them.
For this, ensure that you invest in a strong, durable carrier and if you can get one with a TSA-approved lock, the better.
Keep in mind that checked luggage endures a good beating, so do not take chances with the carrier.
We like the tough and durable Flambeau Outdoors 4455BB Rod Bunk Box available on Amazon.
Some airlines have specific regulations regarding the acceptable length for checked fishing rods.
Others restrict the number of fishing rods that a passenger can carry to two or three. In such cases, anything past the acceptable number or length incurs extra charges.
Packing Reels
Reels are easier to pack and handle compared to rods. Since they do not have dangerous parts, you would not have issues from a security standpoint.
Unless there isn't enough space, it is best to bring your reels with your carry-on pack. This way, you can keep an eye on them.
Some, such as the trolling reels, are too big to fit in with your carry-on luggage, so pack them in a protective case for check-in.
Are Fishing Lines Allowed On The Plane?
This will be dependent on the airline and TSA agent that you are working with. However, braided fishing lines are generally not allowed in the carry-on zones.
Therefore, to avoid mishaps, frustration, and even missing your flight, it is safer to pack your fishing lines with your checked luggage.
This way, security will not harass you, and you will stand a better chance of wetting a line on the other side of your flight.
Remember to pack your checked luggage in strong, durable, padded cases so that they can withstand the harsh conditions that they may go through during the flight.
Other Gear
Typically, sharp objects and metallic objects are not allowed on the carry-on. Be sure to pack them in the check-in luggage.
Everything that you can bring with you in the carry-on bag, do so. But first, ensure that they are within what is acceptable by the airline and TSA regulations.
If some of your equipment is a bit unusual and you are not sure about where it should go, make a point of getting to the airport early enough to sort that out.
Also, leave behind whatever is not absolutely necessary for you to carry. There are gears that you can easily access at your destination.
Most importantly, be pleasant and respectful towards the security staff- they may just retaliate the same.
Bottom Line
Traveling with fishing gear may be hectic and frustrating. However, with adequate preparation, the process becomes a lot easier.
Be sure to check both airline and TSA regulations concerning traveling with fishing gear before you book a flight.
 It also helps to pack your equipment appropriately depending on whether it will go to carry-on or checked luggage.
More importantly, please carry a printed copy of TSA regulations as it may give you the much-needed leverage against strict airport security guards.