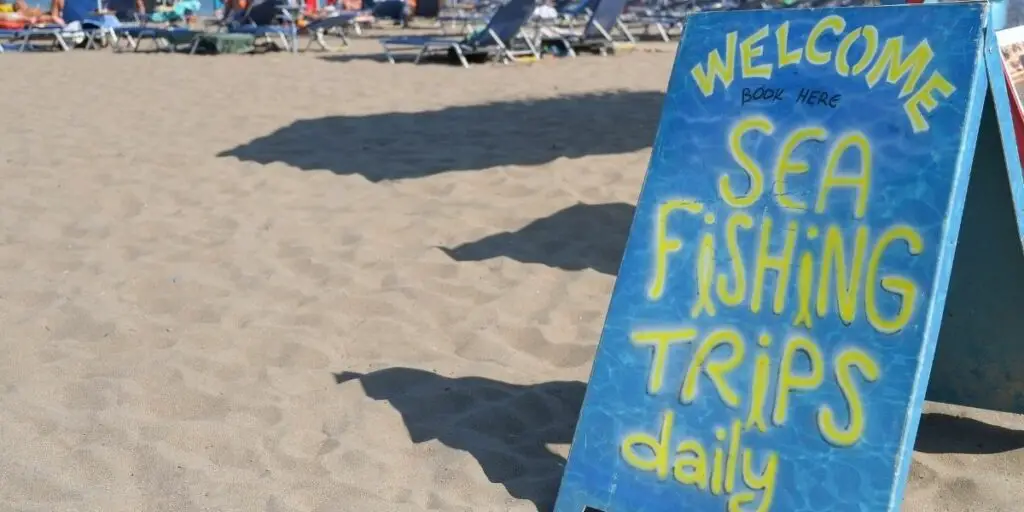 Going fishing into the deep sea can be a very exciting exploit. Like all other adventures, it is essential to invest heavily in the preparation bit. This is because anything can happen, so it is vital to be armed for any situation.
Furthermore, the goal is to catch as many fish as possible with minimal distractions as you can afford. Some of the challenges you may experience during a deep-sea fishing experience include an abrupt change of weather, motion sickness, sunburns, hunger, and a shortage of fishing tools.
Whether you are a seasoned deep-sea fisherman or a beginner, you would need adequate preparation before you set out for your adventure. This article highlights the various ways through which you can prepare adequately.
The Night Before Deep-Sea Fishing
The things you do the night before your fishing experience will determine how your day turns out.
The most important thing to do the night before your big day is rest. As excited as you may be, ensure that you put in several hours' worth of beauty sleep before your big day.
It would be a shame to miss out on the fun because you can't stop yawning from sleep deprivation.
Secondly, have a balanced diet and hydrate adequately. If you never watch what you eat, let this be the time that you do. The food you consume can have a huge impact on how you feel and your general mood.
Therefore, only consume healthy food in the right proportions. Also, remember to take as much water as possible: a hydrated body is an energetic body.
Before you call it a night, check to ensure that you have packed everything you may need. Have a checklist, even.
There is nothing as disorienting as running around on the morning of the D-Day trying to find five things at once. It is advisable to apply the scout's motto here: Be Prepared!
What Should You Pack For A Deep-Sea Fishing Trip?
There are basic items that should not be left behind as you embark on your deep-sea fishing expedition. They include the following:
Fishing gear– Going fishing without fishing gear is like going hunting without a hunter's gun. Therefore, ensure that you pack the appropriate fishing gear, of course, keeping in mind the type of fish you intend to catch.
Sunscreen– While out in the open sea, the sun is bound to get intense even when it is cloudy. Embalm your body with sunscreen to protect your skin from sunburns. It will not be a happy experience if you have to wince every time you come out to cast a net.
Sunglasses – Rays of the sun bounce off the water during a sunny day, causing a sharp glare that may be intense and distractive for the eyes. It is, therefore, advisable to bring with you polarised sunglasses. Not only do they protect your eyes, but they also make it easier to see the water.
Coolers– When you catch fish, you want to keep it fresh until you get home. That is why it is vital to bring coolers with you to store the fish that you catch.
Snacks and Drinks – It is inevitable to get hungry during adventures, and fishing is no different. You do not want an empty stomach to cut short your fishing experience, so bring with you light snacks on board. Sandwiches are a good fit. Don't forget to pack some cool drinks, too; something to offset the open-sea heat.
First aid kit– Accidents happen anywhere and at any time. Bring with you a first aid kit in case you find yourself with an unexpected cut or motion sickness gets the better of you. Ensure you have antiseptic, band-aids, motion sickness drugs, and hand sanitizer in the first aid kit. These are just the basic items; you can bring more depending on the problems you anticipate.
What Should You Wear When Going For A Deep-Sea Fishing Trip?
The choice of clothing mostly depends on the weather. If it is hot, of course you know to dress lightly. This could mean wearing shorts and a light T-shirt.
However, if the weather is chilly, it is prudent to throw in a sweater and pants that will keep the cold at bay.
This coat on Amazon is perfect to protect you from the wind and salty spray. Available from Amazon. Click the image below for latest prices.
More importantly, comfort is key. Wear clothes that you are comfortable in and that give you the freedom to move around.
Remember to bring rain gear and windbreakers too. Sometimes the weather can be pretty unpredictable- you want to be prepared for anything.
As we have already mentioned above, sunscreen and polarized sunglasses are the perfect accessories for a day of deep-sea fishing.
When Is The Best Time Of The Day To Go Deep-Sea Fishing?
Even though you can go fishing any time of the day, the most favorable times to fish are dusk and dawn. Still, other factors determine what the best time to go fishing is. These factors include saltwater tides and lunar phases.
It is best to go deep-sea fishing when the saltwater tide is strong and there is a substantial movement of water. Also, moon phases affect the tide, so study the moon and choose a time when the phase has the most pull on the water. Usually, this is the full moon phase.
How To Prevent Motion Sickness During Deep-Sea Fishing
Motion sickness is common in different forms of transport. It happens when people travel by air, by train, by bus, and at sea.
Why do people get motion sickness, you may ask? Well, motion sickness occurs when the inner ear and the brain perceive movement differently.
This is where the ear can clearly perceive movement, but the eyes do not record any movement at all.
Motion sickness is characterized by nausea, dizziness, migraines, sweating, and vomiting. There are remedies to seasickness:
Prescription patch – This patch is worn behind the ears and works by interfering with communication between the nerves and the part of the brain responsible for vomiting. It is without a doubt one of the most effective methods of preventing motion sickness.
Antihistamines and over-the-counter medicines – Most of these drugs work by blocking signals in the areas of the brain responsible for nausea and vomiting. They also counteract the effects of chemicals that the brain releases during motion sickness. It is best to consult with your doctor to determine which drugs will work best for you.
Natural methods – some of the natural methods to alter the effects of seasickness include ginger and green apples. They alleviate nausea that comes with motion sickness. Take these before you embark on your trip and carry some extras.
Stay at the center of the boat– When you start feeling like you may get sick, find a spot at the center of the boat and stay put. The center of the boat is where the movement of the boat is least amplified, so you are least likely to experience the effects of motion sickness.
I use the Acupressure Wristband for Motion sickness. They work really well. You can check the price here on Amazon.com
Prices pulled from the Amazon Product Advertising API on:
Product prices and availability are accurate as of the date/time indicated and are subject to change. Any price and availability information displayed on [relevant Amazon Site(s), as applicable] at the time of purchase will apply to the purchase of this product.
Final Words
Proper preparation is vital for a successful deep-sea fishing experience. Preparation should start days before the material day.
On the night before, ensure that you eat a balanced diet and get adequate sleep. Also, ensure that you carry all the gear you may need for the day, including sunscreen and polarized sunglasses.
Additionally, it is important to factor in the possibility of motion sickness and ways to alleviate it.
All in all, ensure to keep safe and have maximum fun as you fish away. And remember always to be prepared!