Are you in search of the best fish finder? Well, the internet is loaded with a myriad of fish finder options from different brands. However, fishers still find it challenging to pick the right brand owing to their fierce competition. Thus, we are here to help you choose the best brand among Ibobber vs. Deeper to select the one that caters to your needs well easily!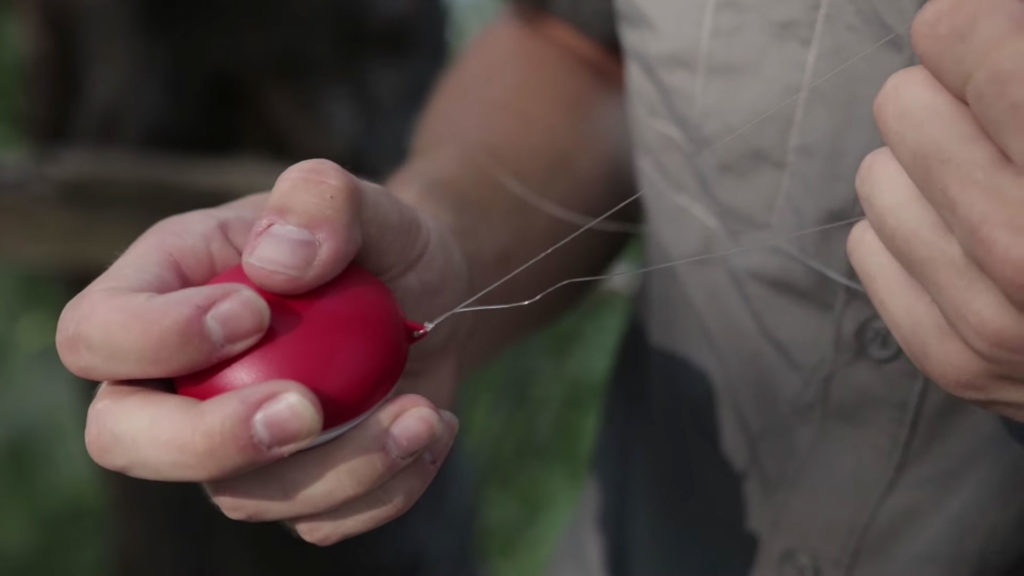 We have created this ultimate comparison that will act as a basis for selecting the apt fish finder. By the end of this guide, you will be able to get clarity of each brand's unique and classy features that make them stand out from the rest. 
So, are you ready to get insights about the different features of both brands? Keep reading further to get all the detailed information handy and learn which brand among Ibobber vs. Deeper wins!
About Ibobber Brand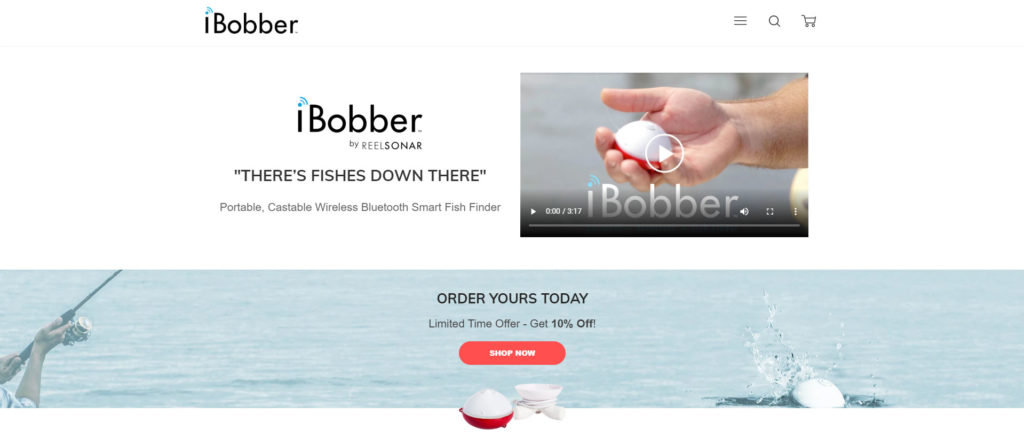 For all the enthusiastic fishers out there, the Ibobber by ReelSonar has you covered. It is a portable and wireless Bluetooth smart fishfinder, or in other words, a fisher's best friend. It uses SONAR technology to help you locate where the fish are and how you could catch it so you can wipe the crease of worry off your forehead.
The latest technological advancements enable the Ibobber to work in both saltwater as well as freshwater. No matter the water body's structure, be it a pond or a lake, a stream, or a river, the Ibobber fish finders would not let you down.
Some advanced features of the Ibobber include: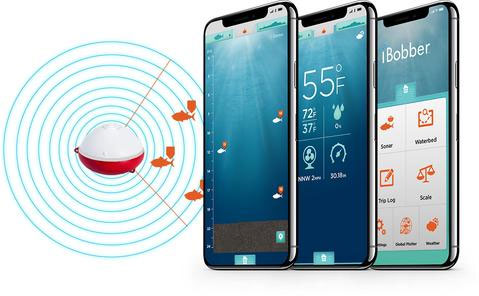 Marks Fish: The Ibobber marks the fish's location so that you do not have to spend hours on end waiting in a fishless spot
Fish Depth: It measures how far the fish is so that you can aptly throw your swivel and catch fish instantly without missing.
Water Temperature: With its inbuilt thermometer, the Ibobber can tell you the water temperature so that you know what to expect
Water-bed Mapping: The Ibobber maps the entire water bed of the water body you are fishing to have an idea of the surroundings
GPS Spot Tagging: Equipped with the Best Marine GPS, the location finder of the Ibobber fishfinder marks and tags the spots where the fish are
Fish Alarm: The sensing of fish movement in water will sound an alarm so that you won't miss any opportunity
Social Media Sharing: Share your experience of the catching of trout with the world of social media
Trip Log: Remember all the dates and times when you caught which variety of fish as the trip log feature keeps track of the date, time, location, water temperature, number, and species of fish found.
About Deeper Brand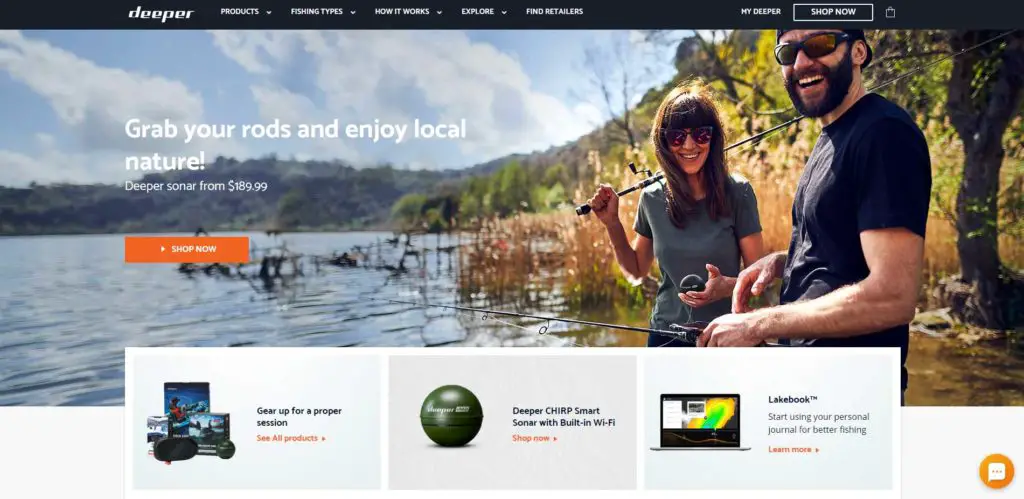 With Deeper fish finder, no angle is out of reach, and no fish is uncatchable. Capture your trout with convenience and efficiency with the advanced SONAR technology of Deeper. Simply pair the Wi-Fi connection of Deeper with your smartphone or tablet to find all the fish you can catch in the broadest range possible.
No waiting for action now, because Deeper works to map all the water bodies you wish to fish in so that you can come home with trout and pride.
The features that make Deeper smart and efficient are: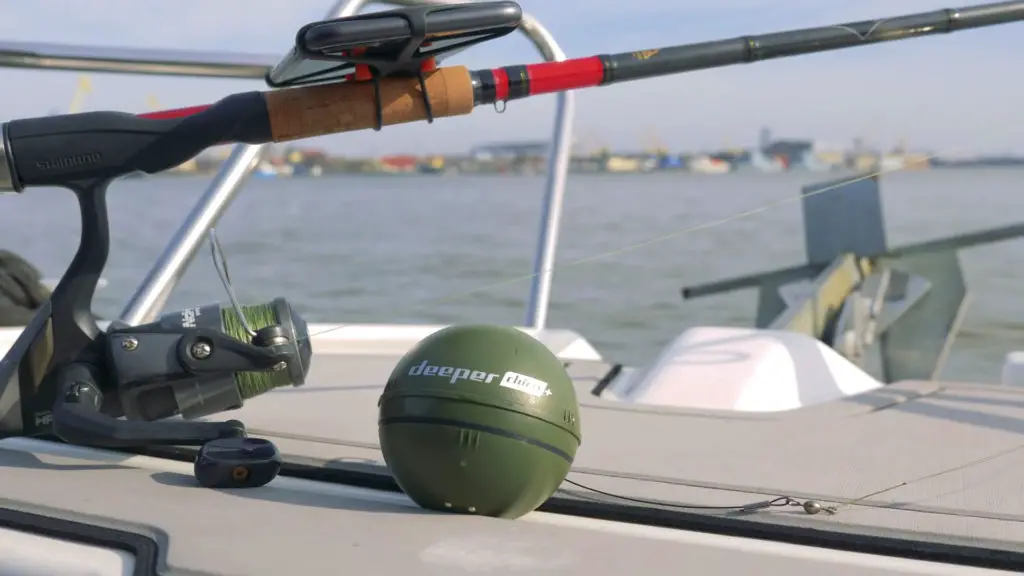 Powerful Wireless Connections: With stable wireless connection without the use of network connection or internet, Deeper can work to locate fish in the broadest casting range.
Detailed Information: The Deeper fishfinder tells you all about the depth, contour, fish location, and so much more. You can map the water bodies and locate hotspots to catch trout.
Learn and Improve with Records:he Deeper keeps track of every fish you catch and the location you catch it in. Being the best fish finder with maps, it saves the scans and maps of the water bodies so that the archives can help you understand where you can catch more and how.
Deeper Portable Fish Finder
THE ONLY CASTABLE FISH FINDER CHIRP: The three beam frequencies, crisp clarity and extreme accuracy makes it ideal for quickly locating target species holding spots, pinpointing predator fish and fishing in extreme depths.

FAST CHARGE: Charge battery of this kayak fish finder / ice fishing fish finder / fish detector device / mobile fish finder portable to 80% in 45 minutes and 100% in just 75 minutes.

CREATE YOUR OWN BATHYMETRIC MAPS: Create bathymetric maps from the boat, canoe, kayak. Access all your scans, maps, points of interests, photos and notes on Lakebook, your personal fishing journal.

EXTENDED 5 YEARS manufacturers for Deeper CHIRP Fish Finder. Now you can have a peace of mind and simply enjoy great fishing experience knowing that your fish finder will last long time.
Ibobber vs. Deeper: General Features Comparisons
Wondering how to look for the best fish finder with all these options flooding the market? The following features comparisons between the top brands of fish finders – Ibobber vs. Deeper – can make it easier to choose. Both brands have great products with their strengths and weaknesses, and we are here to get details on what is what.
1. Battery Life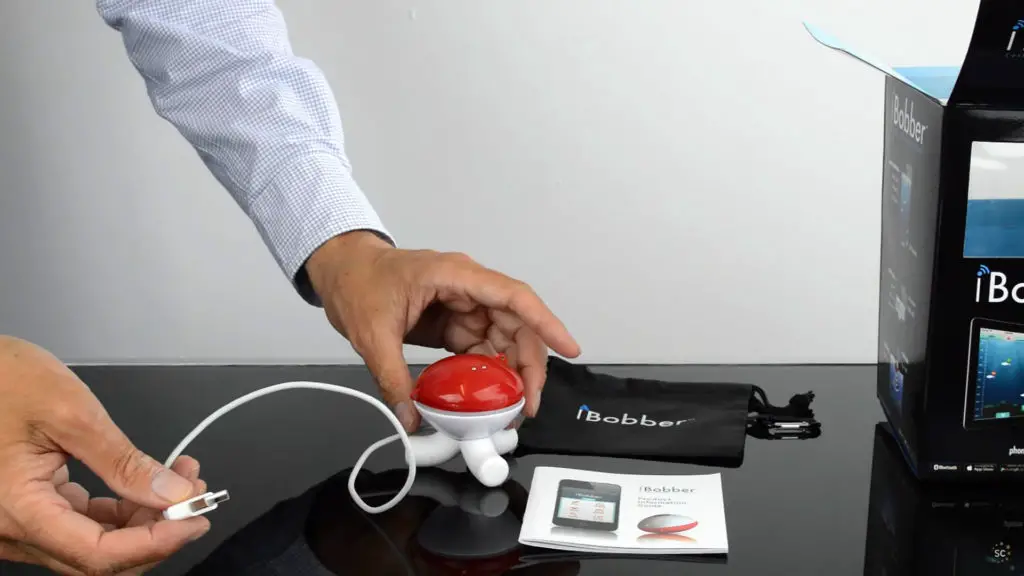 It is important to consider battery life because fishing can take hours. While most have a long battery life, some go far and beyond on charging technology while others have enhanced battery back-up.
When it comes to battery life, Ibobber takes the wager because of its extraordinary 10 hours+ battery life. It comes with a charge status indicator light to ensure that the appliance will be ready for extended use in no time.
Enhanced battery backup is supported by smart Bluetooth sync up from a distance of 100′. The Deeper staggers a little low with up to 6 hours of battery life. So the battery life battle is won by Ibobbeer.
A part of the battery is the charging technology, which is swayed the other way. The Deeper comes with rapid charging technology. In mere 45 minutes, the battery recharges up to 80 percent and a 100 percent recharge with only 75 minutes of charging so you can go in no time.
2. Scanning Range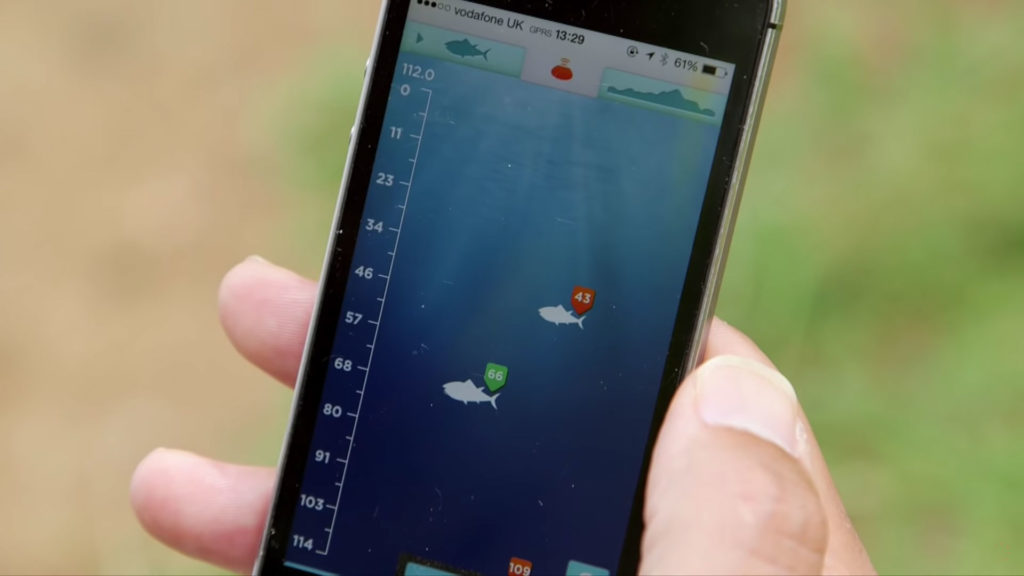 The more extensive the scanning range, the more area can be mapped, increasing the chance of catching fish. The scanning range of the two brands differs by almost double with Deeper Fish Finder taking the lead.
The Deeper comes with accurate scanning up to 330 feet while the feature in Ibobber provides a depth range of only 135 feet. This discrepancy may be attributed to the high sonar scanning rate of 15 scans per second by the Deeper Fish Finder. It has outstanding target separation so you can locate holding spots in a vast casting range. Even in shallow waters, you can distinguish fish from other clatter noise because of the advance and precise readings as close as 6 feet near the water surface.
Must Check:- Best Ice Fishing Fish Finder
3. App Support
The clarity of what you see on the screens and how easy it is to understand determines the friendliness of the fish finders. With detailed information presented to you about all the aspects of the environment you are fishing in, the two brands fight a neck to neck battle in app support.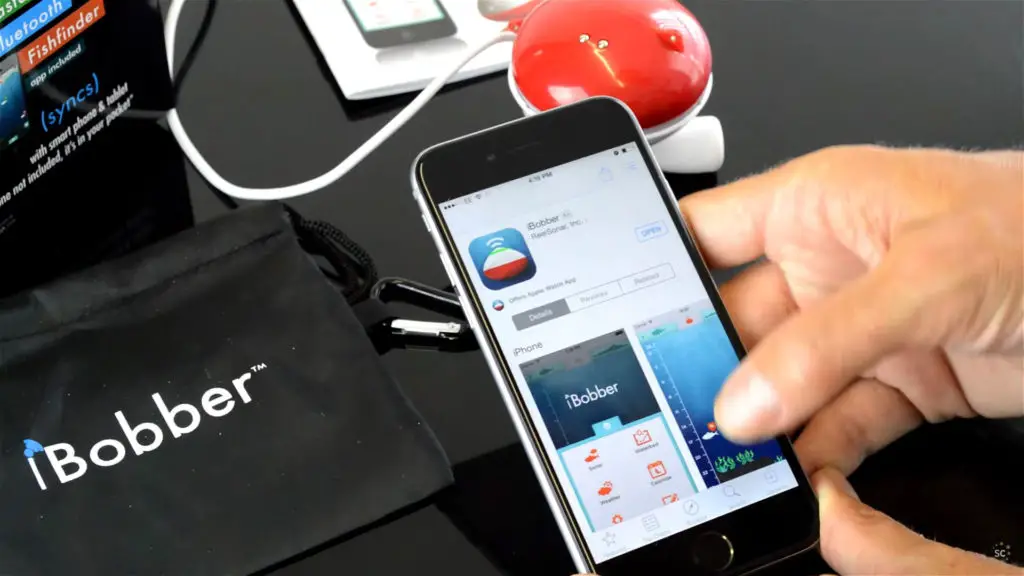 Because they make use of Bluetooth and stable wireless connections, they are compatible with specific software. Deeper Fish App is found to be compatible with both Android 5.0 and iOS 11.0 till their latest versions.
The Ibobber App connects Android 6.0 and iOS 11.0 along with all the latest versions later using Bluetooth Smart (4.0). Beyond smartphones, the Ibobber app is also compatible with Google and Apple Watch.
The Deeper App displays crystal clear visuals so that you can clearly distinguish baitfish from predator fish. It also offers a choice between visuals for perfect display in differing weather conditions.
Clear as day, you can see vegetation, fish, structure, and even bottom hardness and consistency. The Ibobber App shows precise water-bed mapping, fish depth, and location.
4. Mapping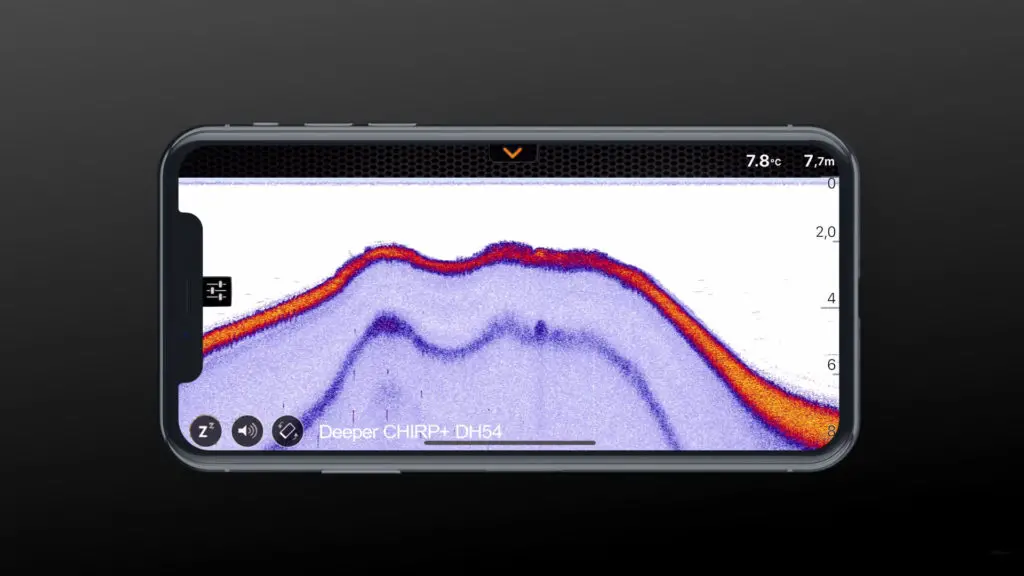 Mapping tells you about underwater topography, such as the hardness and consistency of the water-bed, the depth of the water body, vegetation, texture, etc. The ability of mapping is essential in fish finders to help know what type of fish you are likely to catch in which terrain.
The Ibobber Fish Finder has advanced technology for mapping the water-bed and contours to segregate fish from other things.when it comes to mapping, the Ibobber hits all the right marks. It has GPS Spot Tagging so that you can save the scanning and mapping of the area. The interactive map makes scanning more readable and understandable.
Also Read:- Guide to the Best Kayak Fish Finder
The Deeper fishfinders use the best fish finder GPS combo as a mapping feature for continuous Bathymetric mapping and scanning. During this, you can also save spots that you would especially like to go to or spots you wish to avoid. The mapping works accordingly. It even gives appropriate information and readings about the fish you are luring to ensure you catch the fish you want rather than waste time and effort on the wrong type.
5. Reliability
When it comes to reliability, you need to ensure that the device makes a stable connection with your smartphone so that you are not stuck with a spotty and unreliable connection that could give way. The Ibobber sways the ball in its court in this arena because it uses smart Bluetooth to connect with a device even 100 feet away. The Deeper is not much behind with secure connections it makes with the smartphone using Wi-Fi. The stability of the link remains reliable until about 300 feet.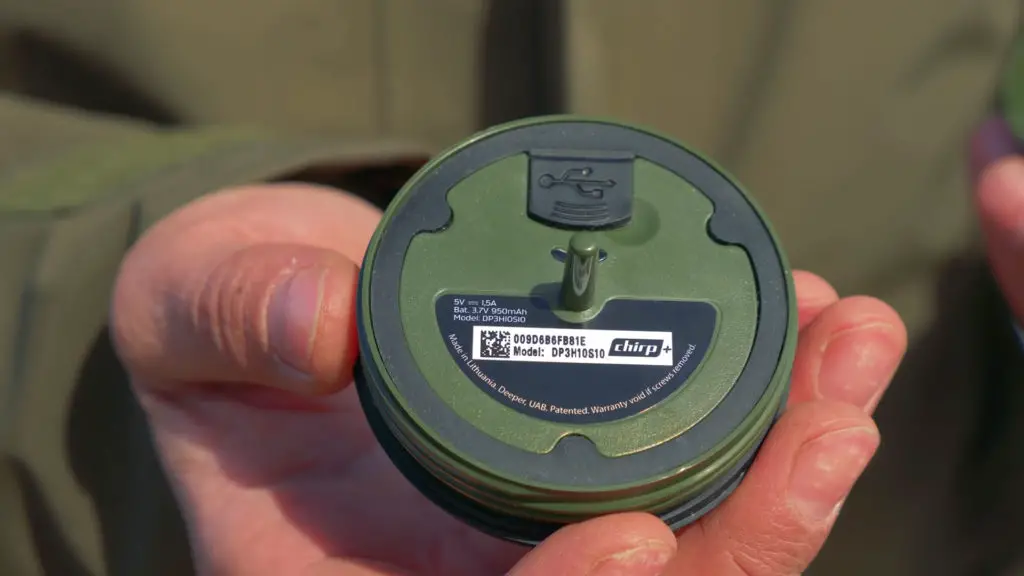 Another aspect of reliability that must be considered when looking for the best portable fish finder is the clarity and reliability of images and scans. Some fish finders might mark movement, and a long time and hard efforts later, it may turn out to be water slug. 
Deeper is way ahead of it, and its scannings and mappings are reliable. It even lets you segregate predator fish from baitfish and bottom huggers from bottom contour with extremely vivid visuals. It has a scanning rate of 15 scans per second to ensure this reliability.
The Ibobber reduces glare with high contrast images so that the visuals remain reliable in scorching light. It has fish alarms that are pretty reliable, too, to know when fish is around.
6. Additional Features
One of the most fantastic features of the Ibobber is social media sharing, which allows you to share your findings with others with a single click right at the moment of discovery. Furthermore, it has a fish alarm that sounds up when it detects fish movement. 
Also, the fishfinders come with features that reduce glare and make the visuals of maximum clarity. It can work as both a bobber and a fish finder, so it is multi-functional. It also has a feature of differentiating the fish it detects based on size.
The list for additional features built-in the Deepers' fish finders does not run short either. It has three beam frequencies that help to find fish in different holding spots, near or far. This adds to the versatility. It has a unique feature of locating vegetation because that is where maximum fishes go. 
Moreover, the Deepers' Lakebook stores archives of every scan or bathymetric map so that you can create a log for future references. The speedy charging technology is a fascinating welcome feature.
7. Size and Weight
Because we are making comparisons between portable fish finders, size, and weight can make all the difference. The more lightweight and yet sturdy a fish finder is, it adds to convenience and durability.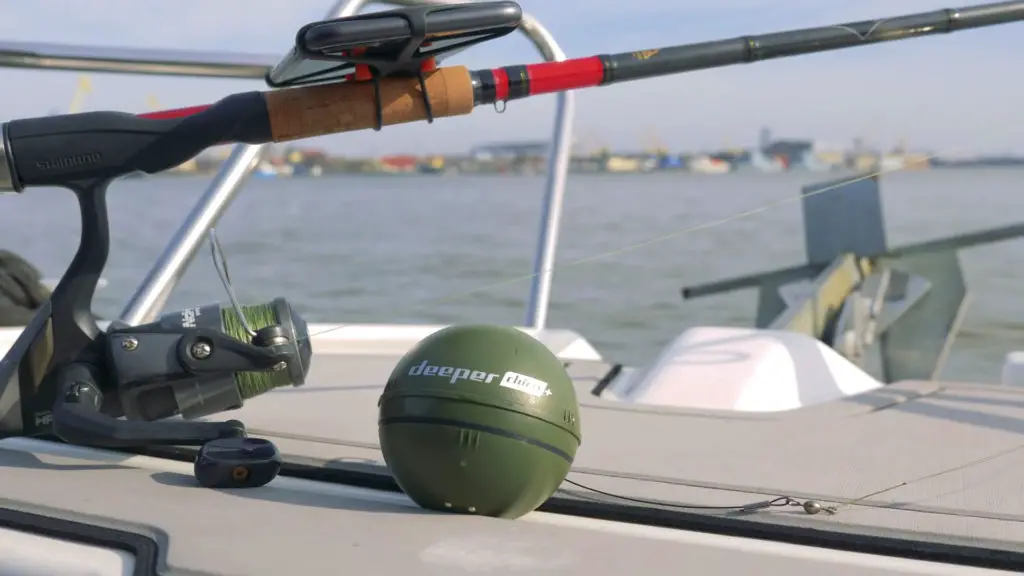 The Deeper and the Ibobber fishfinders are both quite adequately lightweight, which makes them easily portable. The Ibobber is so small that it could fit in a pocket. Weighing only 1.7 ounces with a small diameter of about 2.3 inches, it is handy. The Deeper is not much bigger with a diameter of only 2.4 inches. It weighs approximately 3 ounces and is easy to carry.
8. Power
The energy consumption of fish finders can affect fishing for longer hours as well as the energy efficiency of the appliance. The Ibobber poses no threat of extreme battery consumption even though it makes use of Bluetooth. It uses a weaker connection despite being stable so that energy consumption is to a minimum. This helps the battery of your device as well as that of the Ibobber last long.
The Deeper makes use of a Wi-Fi connection and works as a hotspot. It is not much of a battery drainer but is less efficient than Ibobber. Its fast charging technology adds to minimal energy consumption at a faster rate.
9. Connectivity
The Ibobber has the most excellent connectivity features as it can form a stable connection from about 100 feet afar. It uses low energy Bluetooth to connect easily to nearby devices and is very user friendly, so you do not need to be tech-savvy to figure it out. 
It is compatible not just with smartphones but also with tablets, ipads, Apple, and Google watches so that there is no restriction on the device you wish to use to find fish as per your convenience.
Check Out:- Humminbird Reviews
Deeper makes stable connections with your devices using Wi-Fi without using much battery. It is suggested that you turn off all other connections for a reliable connection that can withstand a distance of 330 feet even. Also, this allows for a wider casting range while maintaining strong connectivity and no compromise on visual clarity.
10. Fish Finding Capabilities
You look for fish finders to find fish. So it is essential that the appliances make sure that finding fish is made convenient and hassle-free and even speedy. For this, the Ibobber and the Deeper brands fight in tough and tied battles. Both provide features better than the other that make fishing less of a botheration and only sheer fun.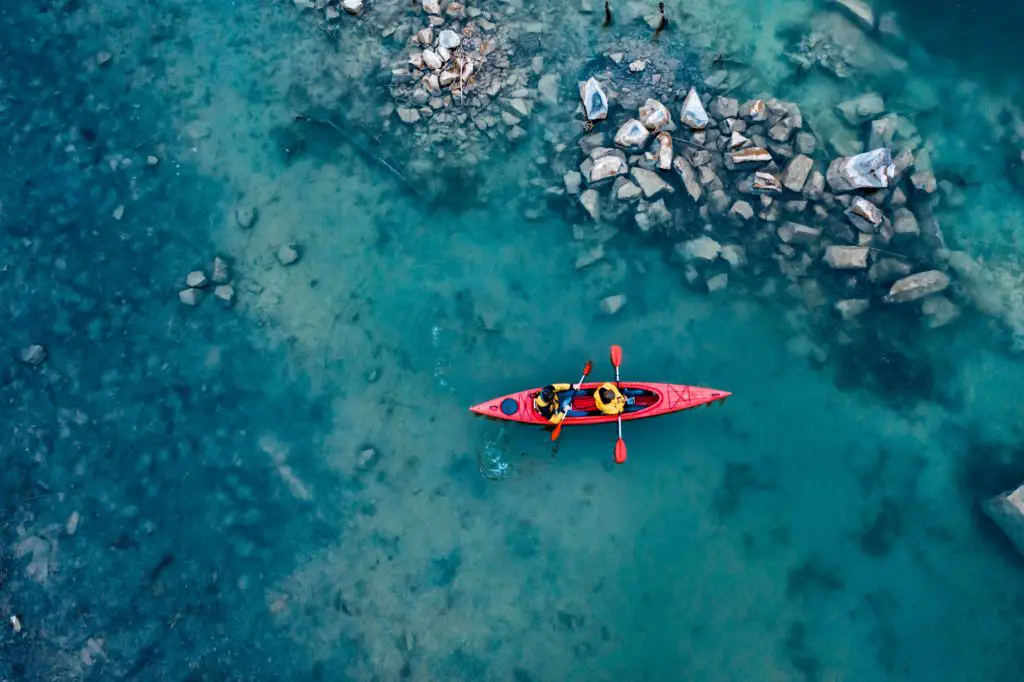 The 330 feet casting range of the Deeper make it very easy and fast to look for fish. It has versatile ranges to locate fish in shallow waters as well as the bottom huggers. It has clear visuals that help you distinguish predator fish from baitfish.
It even has a feature to look for vegetation because they are a significant holding place for fishes. The high tech SONAR that Deeper uses makes target separation easy. Even ice fishing is made convenient with this appliance.
With a smaller but exact casting range, Ibobber fishfinder also works with advanced fish finding capabilities. It has a fish alarm that is sounded upon detection of a fish. It also categorizes these discoveries based on size. The latest addition to the Ibobber is the fish siren, which calls the fish to it.
Ibobber Vs. Deeper: Comparison table
| Characteristics | Deeper CHIRP | Deeper CHIRP | Deeper PRO | Deeper Start | iBobber | iBobber Kraken | iBobber Pulse |
| --- | --- | --- | --- | --- | --- | --- | --- |
| USP (Unique Selling Proposition) | CHIRP technology with 3 beam frequencies and Super-fast charge | Dual frequency scanning ability with better compatibility | Dual frequency scanning | Suitable for families and casual anglers | LED beacon | LED beacon with flasher mode | Unique FISHSIREN technology |
| SONAR Depth Range | 330 ft | 260 ft | 260 ft | 165 ft | 135 ft | 135 ft | 135 ft |
| SONAR Beam Angle | Wide Cone Angle: 47o Medium Cone Angle:16o Narrow Cone Angle:7o | Wide Cone Angle: 55oNarrow Cone Angle: 15o | Wide Cone Angle: 55oNarrow Cone Angle: 15o | Cone Angle:40o | Cone Angle:42o | Cone Angle:42o | Cone Angle:40o |
| Size | 2.5-inch diameter | 2.5-inch diameter | 2.5-inch diameter | 2.3-inch diameter | 2.3-inch diameter | 2.3-inch diameter | 2.3-inch diameter |
| Weight | 3.2 oz | 3.5 oz | 3.5 oz | 2.3 oz | 1.7oz | 1.7oz | 1.7oz |
| Battery Operating Time | 6 hours  | 6 hours | 6 hours | Up to 6 hours | Over 10 hours  | Over 10 hours | Over 10 hours |
| Wireless connection technology | Wi-Fi | Wi-Fi | Wi-Fi | Wi-Fi | Bluetooth Smart Sync | Bluetooth Smart Sync | Bluetooth Smart Sync |
| Connection Range | 330 ft | 330 ft | 330 ft | 165 ft | 100 ft | 100 ft | 100 ft |
| GPS Mapping | Bathymetric Mapping | Bathymetric Mapping | Bathymetric Mapping | – | Waterbed & Structure contour mapping | Waterbed & Structure contour mapping | Waterbed & Structure contour mapping |
| Fishing type suitability | Boat, Ice, Shore, Kayak/SUP | Boat, Ice, Shore, Kayak | Boat, Ice, Shore, Kayak | On-shore | Shore, Dock, Kayak/SUP, Ice, Night | Shore, Dock, Kayak/SUP, Ice, Night | Shore, Dock, Kayak/SUP, Ice, Night |
| Warranty | 5 Year Limited Warranty | 2 Year Limited Warranty | 2 Year Limited Warranty | 2 Year Limited Warranty | 1 Year Limited Warranty | 1 Year Limited Warranty | 1 Year Limited Warranty |
| Compatibility | 1. iOS 11 and above2. Android 5.0 and above | 1. iOS 11 and above2. Android 5.0 and above | 1. iOS 10 and above2. Android 5.0 and above | 1. iOS 11 and above2. Android 5.0 and above | 1. iOS 6 and above2. Android 4.3 and above | 1. iOS 6 and above2. Android 4.3 and above | 1. iOS 6 and above2. Android 4.3 and above |
Our Reviews
For Ibobber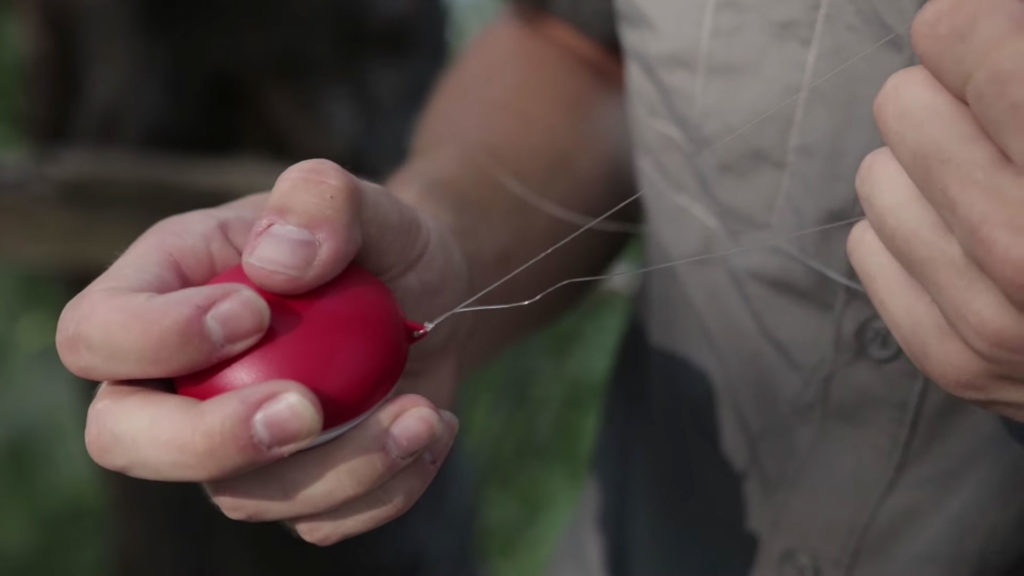 After carefully examining all the features of products of this brand and its features, we are finally at the review stage. It is found that it has numerous features, but still, it doesn't bestow as much as the Deeper brand. Therefore, we give this brand 4.2 out of 5.
For Deeper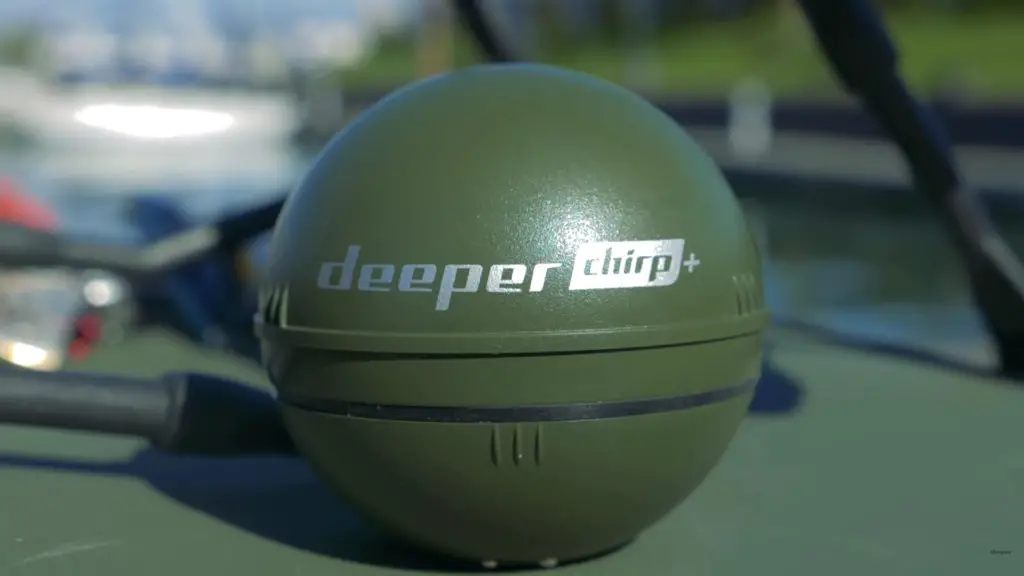 Deeper's products are all equipped with ravishing features such as high portability, advanced scanning, etc., all of them better than ibobber in many ways. Therefore, we have rated it with 4.6 stars out of 5.
FAQs
Q1. How is a fish finder display used to identify fish?
Answer: Fishfinders use fish-ID technology that is very easy to understand and interpret. The best fish finders will show you icons of fish which will differ in size and shape. They will even help you identify the schools of fish from rocks and plants. You can understand the fish icons easily, but sometimes, the fish-ID might not provide accurate results. With practice, you will learn to use fish finders and understand fish-ID better.
Q2. How can you find baitfish?
Answer: Most fishfinders display baitfish as dots, dashes, or even lines. A group of baitfish will be shown as balls. The fish are indicated by the color yellow in contrast to the vegetation, which is indicated with the color green. The size of the arches does not indicate fish size. It only displays the swimming area of the fish. So it should not be used to identify baitfish from others.
Q3. Why is vegetation necessary to map?
Answer: Vegetation provides food and shelter to the fish and often becomes the holding place of many. So, many fishfinders have features for mapping and scanning vegetation areas. It is essential to separate vegetation from weeds. The vertical lines on the fish finders show it.
Q4. How to use fish finders to determine the type of bottom?
Answer: When the fishfinder displays a thicker, bolder line, it has encountered a bottom that is less porous and very hard. However, when the lines displayed are thin and light, this means that the water bottom is soft like clay. The color of the lines also may differ in different types of bottoms. The darker the color, the stronger is the echo received by the fishfinder.
Q5. How to set up a fish finder safely?
Answer: Before using it, it is important to ensure that you have charged the portable fishfinder to the maximum for longer use. You then need to switch on the fish finder and connect it with your smart device. It is then placed in water, and the app is opened to begin scanning. When the display shows fish icons, you can start fishing at the spot.
Alternative Models
Deeper Start Smart Fish Finder
* Portable, cartable wireless fish finder for family trips, fishing with friends or casual anglers.

Utilizes smart technology with Wi-Fi connectivity. No mobile data or internet required. The START generates its own Wi-Fi signal, anytime, anywhere.

Easy-to-use Deeper App displays fish location, depth and size, water bottom contour and vegetation. Download the app for free. Deeper App has over 2 million downloads to date and is updated monthly.

Casts out to 165 ft. and scans down to 165 ft. with 40° sonar beam for accuracy and coverage. Every scan automatically saved with time and location.

Automatic night fishing mode, lightweight for comfortable casting, sleek design for easy reeling, 6-hour battery life with 2. 5 hour recharge. Compatible with Android and iOS devic
LUCKY Portable Sonar Fish Finder Boat Depth
Waterproof : The sonar fish finder is waterproof in rains. No need to worry the splashes makes the display damaged any more. Even though the sonar fish finder dropped into the river or lake, the fish finder portable would be floating on the water surface.

Wireless & Castable : The sonar transducer supports max 328ft wireless operation and max 147ft water depth detection. The sonar ball is lightweight and compact and you don't need long heavy cable anymore.

Water Depth & Data Display : The sonar fish finder displays water depth, fish approximate location, fish size (small,middle,big), water temperature, bottom contour and so on.

Sonar Transducer with Attractive Lamp : The sonar transducer works with 125Khz in a 90 degrees beam angle. The wireless fish finder will alerts when the sonar ball detects fish or fish schools.

Ideal for Fishing : LUCKY sonar fish finder is widely applied in ice fishing, kayak fishing, boat fishing and bank fishing. The wireless fish finder can be working for 5~6 hours continuously after fully charged. Once the battery save mode is turned on, and it could be working even longer than 10 hou
JOYLOG Fish Finder Portable Wireless Bluetooth Smart
? 【Multi-environment Adaptability, Outstanding Performance】 Joylog fish finder can provide stable support in cold winter, muddy waters and dark night.

? 【High resolution Digital Sonar Imaging】 It can conduct intelligent fish exploration at a depth of 0.6-40m underwater with powerful sonar function.

? 【Automatic Start-stop】 When the three probes are immersed in water, the device will start up automatically and shut down 30 seconds after leaving the water.

? 【Up to 26 kinds of Operation Language】 Multi-language support, best-selling worldwide. High speed wireless connection: Wireless high-speed connection and stable signal within 50m to expand your hunting range.

? 【Light Portable Smart】 Small with a diameter of 2.56 inch, a height of 2.38 inch and weight of only 0.19 Ib, which is really portable and make you have more fishing fun anytime and anywhere. Our Professional Local Customer Service Center in
Editor's Choice Winner Announcement Time!
We all have waited for this moment. After reading the complete analysis of iBobber Vs. Deeper brand, we happily announce Deeper brand as the winner of this battle with fair points in connectivity, reliability, accurate fish finding capabilities, product warranty, etc.
All the products under Deeper are marked as the best affordable fishfinders with its exclusive scanning and bathymetric mapping. It is truly a great choice for all fishers who are searching for "how to catch more fish?"
Deepers' fishfinders are robust and come with a smart technology that makes it the ultimate brand choice. We highly recommend this brand for its precise scanning and clear target separation. You can also compare it with other brands and get the most portable fishfinder handy!